MAGNETIC CHARGER – THE LAST CABLE FOR ALL DEVICES
MAGNETIC CHARGER – THE LAST CABLE FOR ALL DEVICES
New Upgraded Cable – Now supports fast charging and data transmission 
2 Pack = 2 x Magnetic Cables, 2 x Apple, 2 x Micro USB, 2 x Type C Magnetic Heads
4 Pack = 4 x Magnetic Cables, 4 x Apple, 4 x Micro USB, 4 x Type C Magnetic Heads
Charge all your devices with one cable.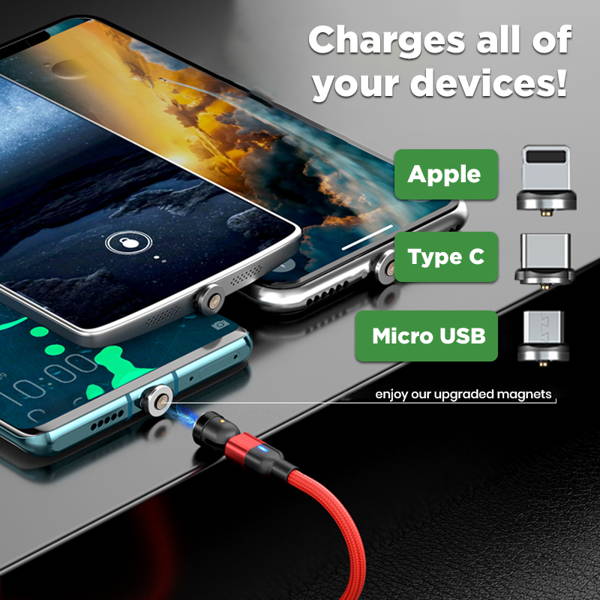 The Last Cable pretty much charges everything.
Works with:
Apple  – iPhones, iPads, Airpods, etc
Micro USB  – Samsung, Android, PS4/Xbox controllers, Kindles, Cameras, Headphones, Tablets, etc
Type C – Huawei, Xiaomi, Notebooks, etc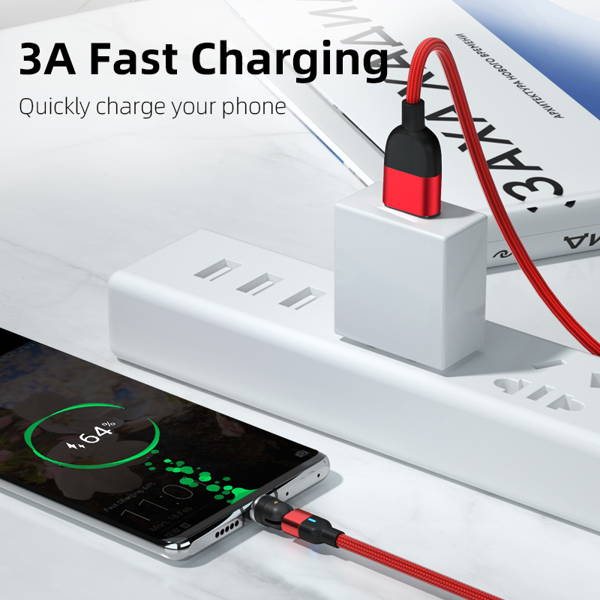 COMPATIBLE WITH FAST CHARGING
Our new upgraded cable comes with faster charging speeds, you can charge your devices faster than ever before.
Rapidly charge all of your devices.
Our new upgraded cable now works for data transmission, as well as charging.
Easily backup your devices, perform updates, transfer all of your music, files, photos, etc.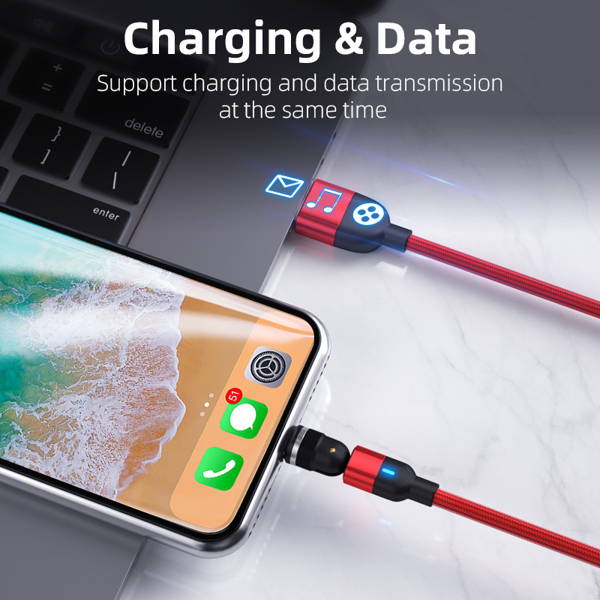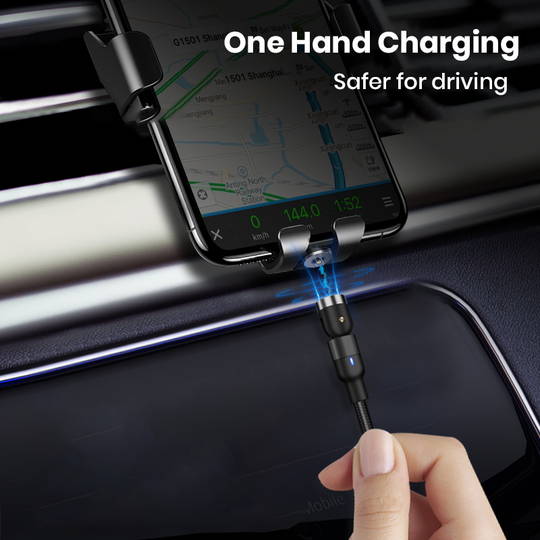 Easily connect your charger with one hand, thanks to convenient magnetic charging.
Safer for driving, and perfect anyone with Arthritis or wrist pain who finds it hard to plug their charger into their devices.
The World's Best Magnetic Cable
Experience the luxury of our new upgraded cable, which has a more expensive look and feel.
You can now enjoy:
– 3A Ultra-Fast charging speeds
– Stronger magnets
– Data transmission
– Double-sided charging
– Anti overheating protection
– Anti short circuit protection
Beware of cheap knock-offs, as they are made with poor quality materials, which charge slower, break easier, and may not even be safe to use.