Mini Basketball Finger Shooting Toy
Mini Basketball Finger Shooting Toy

This miniature table basketball set is a basketball shooting game for all ages. Parent-child interactive toy fits for kids and adults, everyone can appreciate this toy on family game night.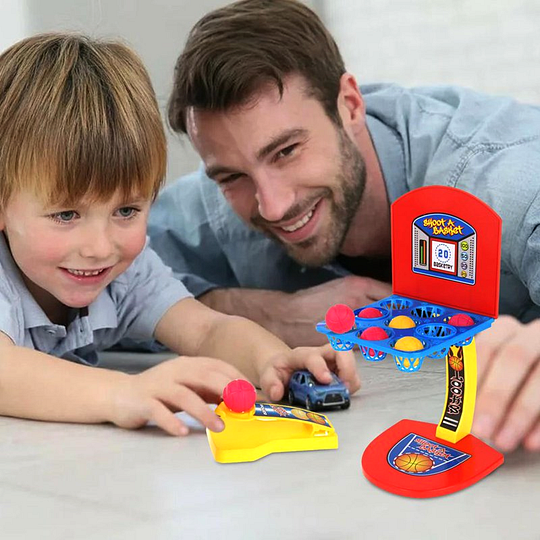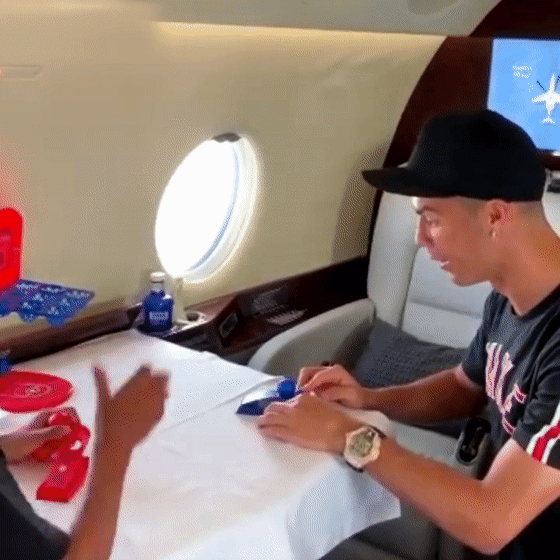 Classic Basketbale Toy
The always exciting mini basketball game is a super cool toy that is enjoyable for everyone see how many power shots you can score in a row or enjoy competitive tournament play with friends and family.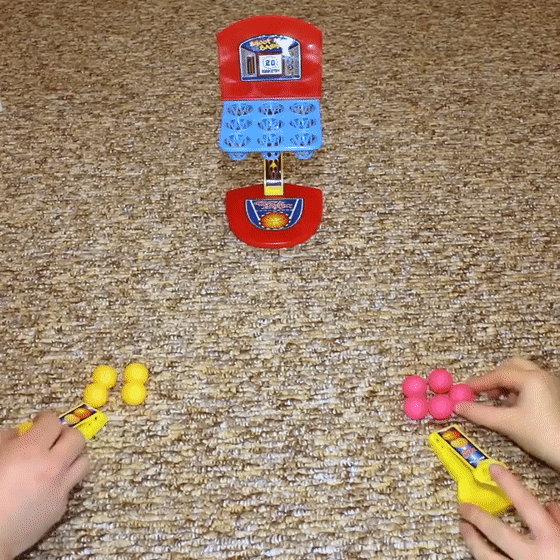 Parent-Child Interactive
The finger basketball toy owns nine basketball hoops, with the two colors ball, this toy is perfect for two people to playing. It can develop cooperation skills, good for parent-child interation.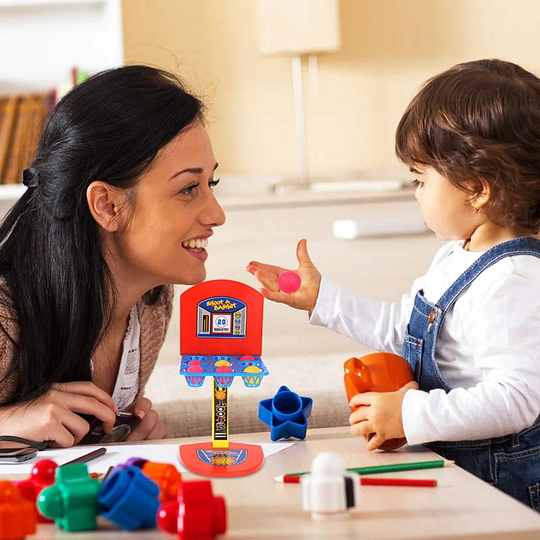 Durable Material
Made of quality plastic materials, wear resistant and durable, that are built to withstand hours of slapping and button pushing. With unique and exquisite workmanship, it is a best toy for children to play.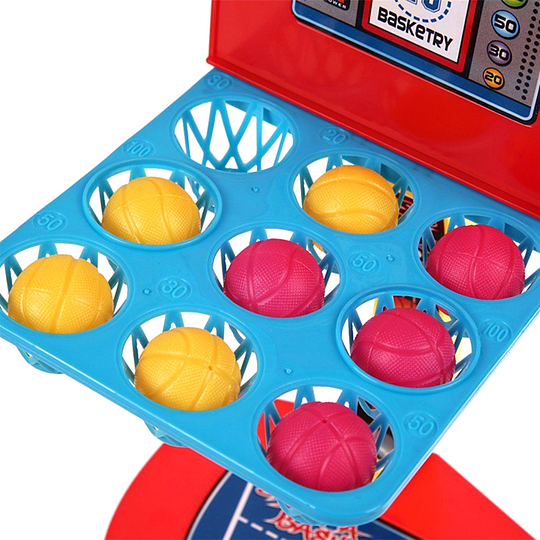 Ability to Develop
Hands-on, emotional, interactive toys mini size makes it easy for kids to play and have lots of fun. Not only can it improve the child's hand-eye coordination, but also can enhance the child's finger strength.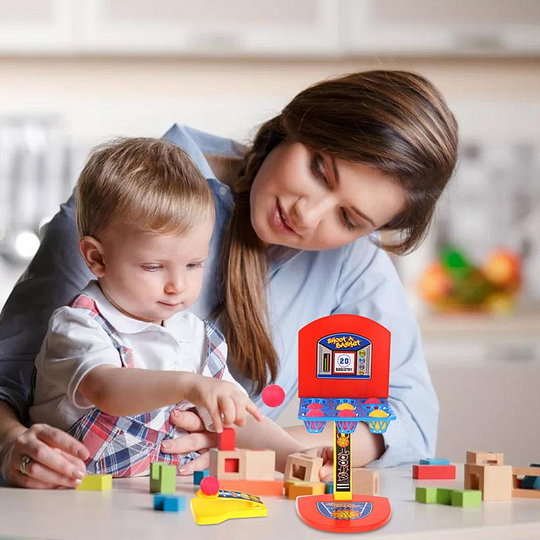 Easy to Operate
Easy to assemble, portable, do not take much space, no battery needed, very convenient to carry in bag. Develops your children's fine motor skills hand dexterity cultivate children's interest in basketball.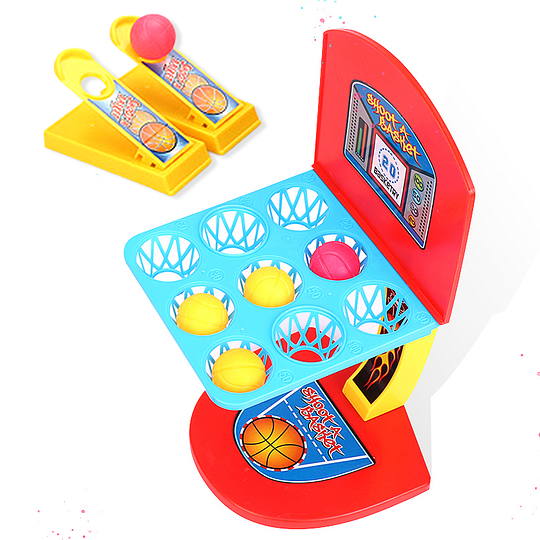 Have Fun Everywhere
Incredibly fun, never be bored again this portable basketball system helps you keep entertained anytime or anywhere. A great choice to relax with this frustration free desktop game.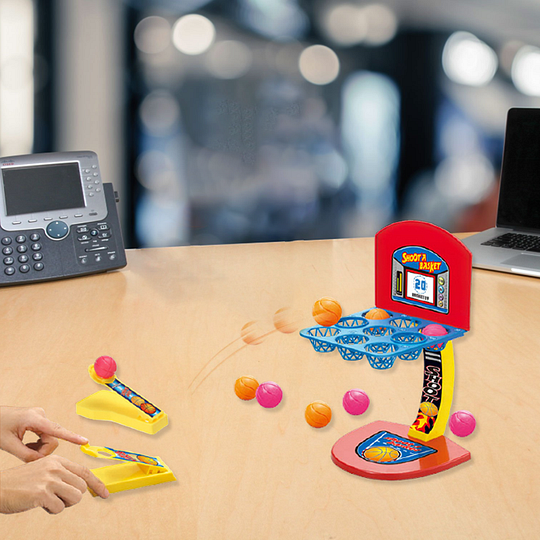 Scope of Application
The finger basketball toy is widely used for party, children-parent activity, home and so on. Suitable for adults and children of all ages, ideal holiday and birthday gifts for children, friends, colleagues, etc.
Mini Basketball Finger Shooting Toy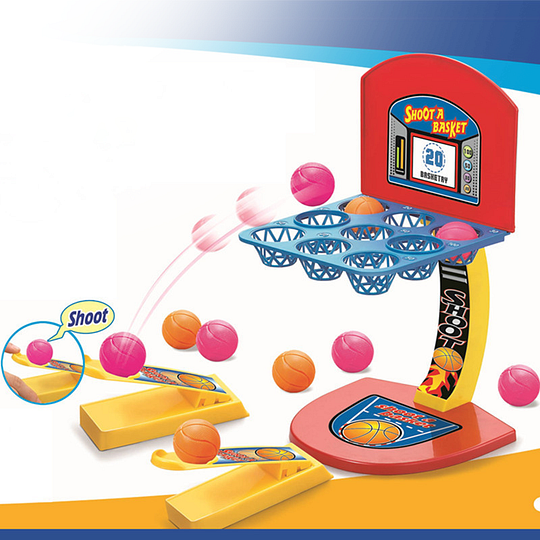 Mini Basketball Finger Shooting Toy
Specifications
Gender: Unisex
Age Range: > 3 years old
Material: Plastic
size: 25*6*18.5cm
Accessories: double color small basketball 10, Catapult 2, table 1 sets of basketball