Modular and Full-featured Handheld PC
Modular and Full-featured Handheld PC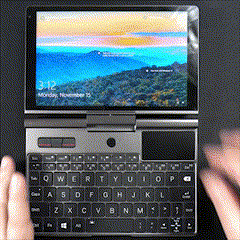 It is with top comprehensive functions. By using modular I/O ports, users can choose different functional modules to meet the needs of different application scenarios.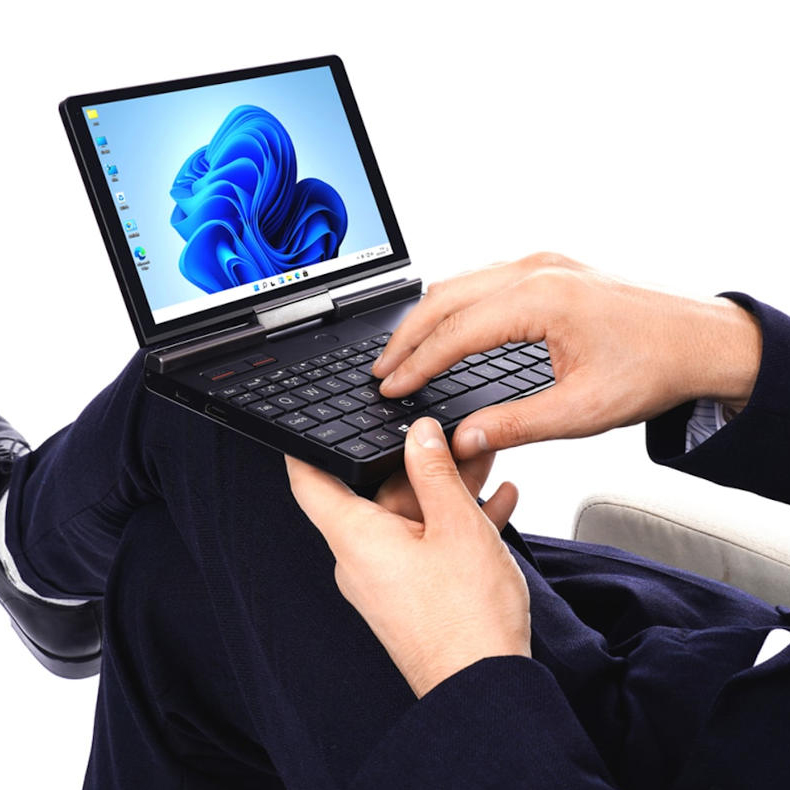 It has great features, such as stylish appearance, convertible design with Y axis rotation and folding, digital pen sensitivity supporting 4096 levels of pressure and handwriting support. The best Intel 11th generation U-series processor and Thunderbolt 4 interface support for external graphics docking station.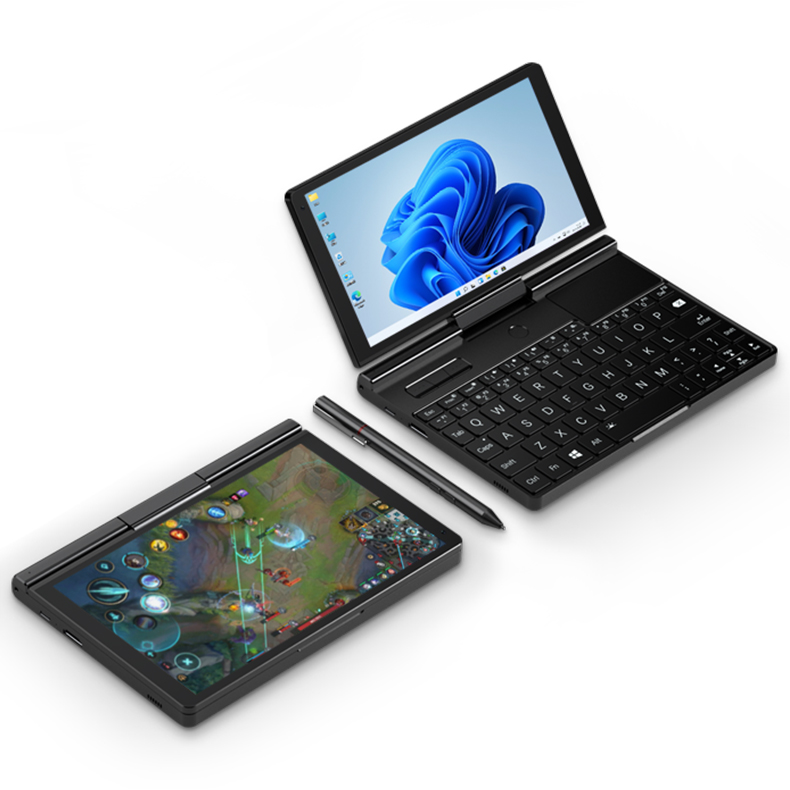 It is the perfect combination of professional operation and maintenance functions and portability. A complete set of operation and maintenance interfaces are integrated in the 8-inch compact body, weighing only 0.7kg.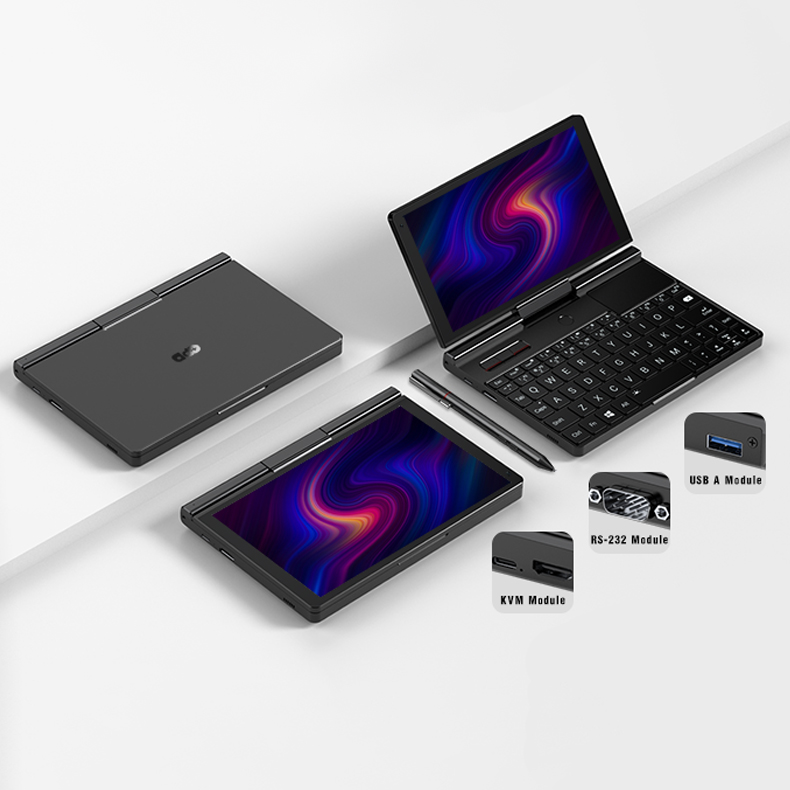 8-inch IPS large screen for excellent outdoor view and 180 degree opening and DC dimming.
The specially developed rotating screen can rotate the screen clockwise around the Y axis.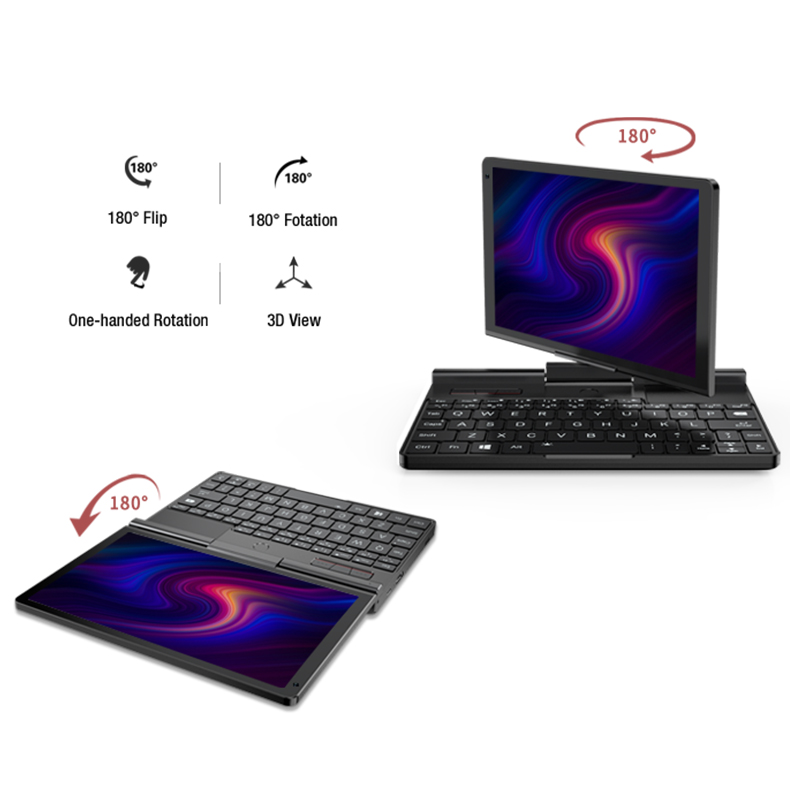 The rear-folding screen supports 10-point touch control and can quickly switch between notebook/tablet modes.
Support active stylus with 4096-level pressure sensor and original handwriting.
Support EIA RS-232 serial port expansion module.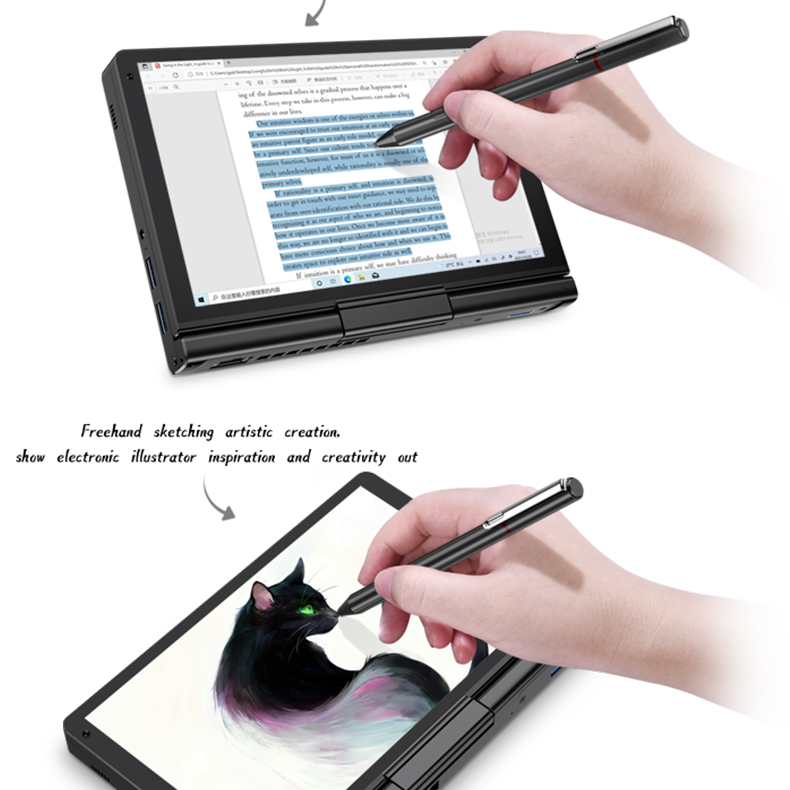 16GB high-frequency dual-channel LPDDR4x 3733 RAM.
Equipped with 1TB M.2 2280 solid state drive.
The theoretical peak speed is up to 7.8 GB/s.
Built-in Thunderbolt 4 interface, is fully compatible with USB4 and includes an external graphics dock.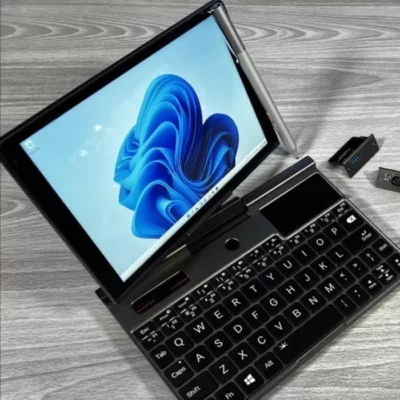 Accurate fingerprint sensor, fast unlocking in 1 second, real privacy protection.
Support Wi-Fi 6, theoretical download speed 300MB/s.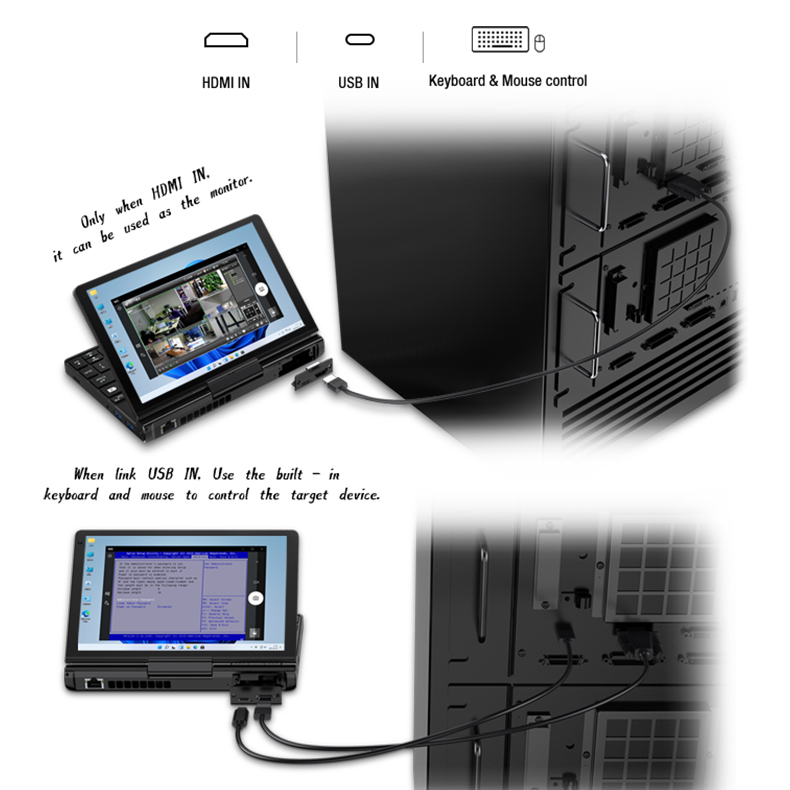 Intelligently controlled cooling fan actively and quietly dissipates heat.
The ergonomic mouse + touchpad layout optimizes thumb control.
10000 mAh large capacity battery.
Support mainstream PD mobile power bank that allows 45W or higher input power for faster charging.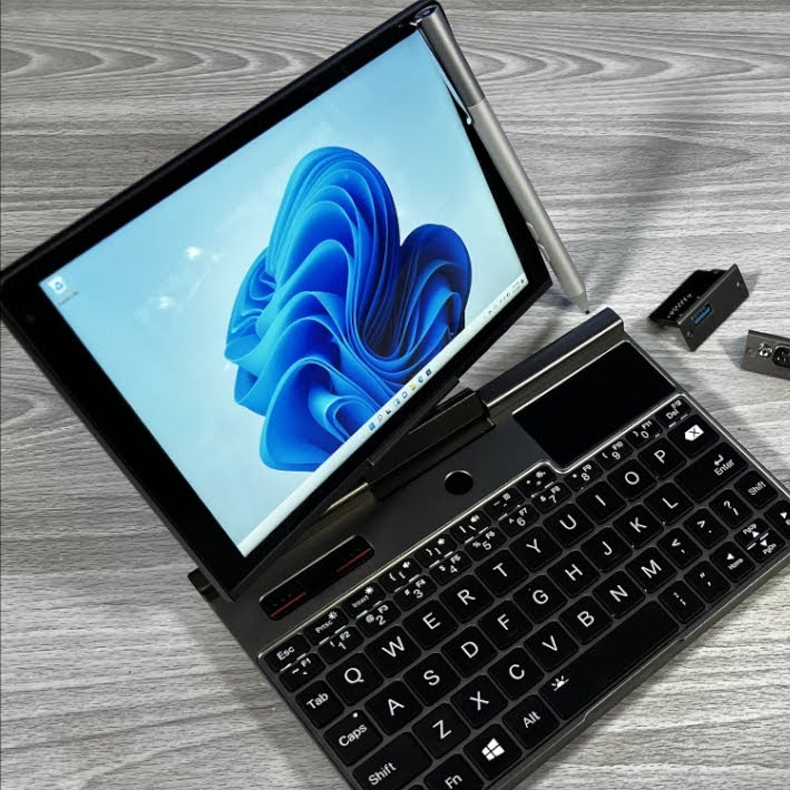 The long-lasting backlight can be turned on or off by key combination.
Built-in 2 million pixel cameras.
Top AAC stereo speakers with double amplitude enhancement, high volume, and clear sound.
The 2.5mm screw hole on the side is convenient and flexible to fix.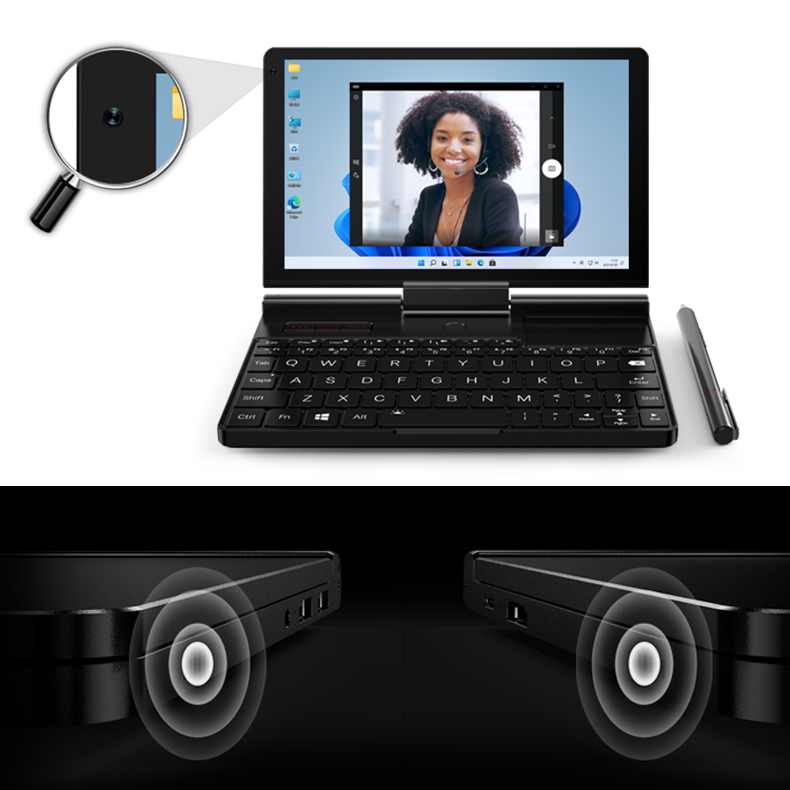 2.5G Ethernet card. Its transmission rate is 2.5 times the theoretical speed of gigabit broadband.
3 USB 3.2 ports to connect more peripherals with 10Gbps/s high-speed transmission.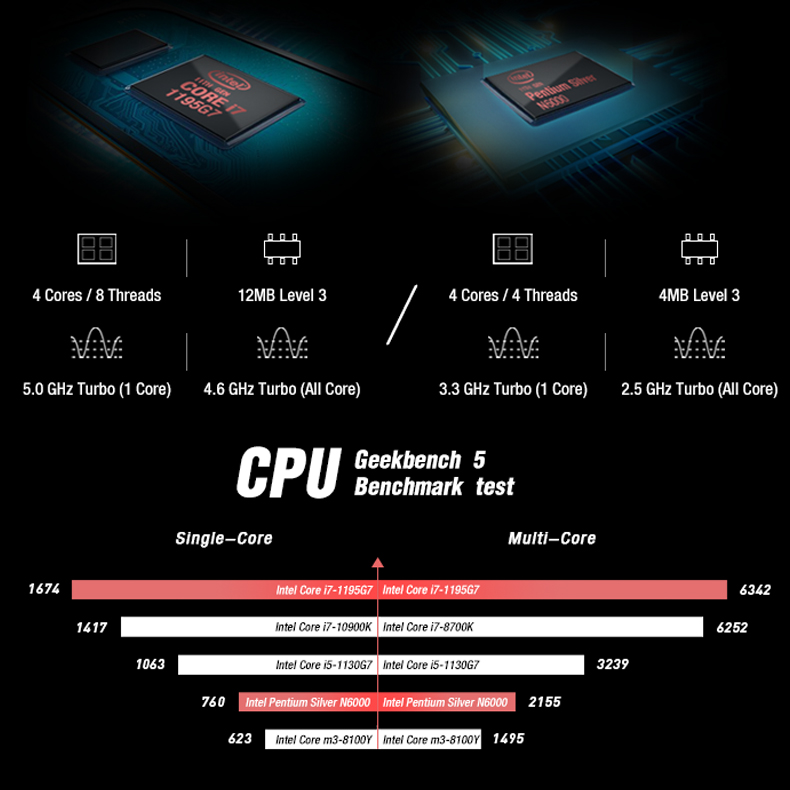 Modular and Full-featured Handheld PC
Specification: