Ooh So Comfy – Car Seat Neck Cushion
Ooh So Comfy – Car Seat Neck Cushion
Driving your car allows you to quickly and effortlessly get everywhere you want and anywhere you need to be. It also allows a comfortable traveling that is secured, protected, and safe, without exposing yourself to dangerous situations. However, driving for long hours can have detrimental effects on the well-being of drivers.
So it's better to use the car seat neck cushion for your next long road trip. This tool allows your head to be positioned and supported while eliminating the risk of possible neck pains and strains. It also has an ergonomic design that makes it a perfect add-on for any car seat.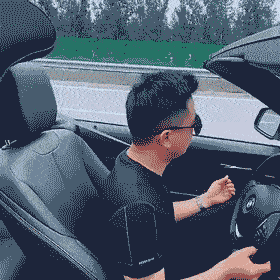 Provides Efficient Support – The car seat neck cushion provides the perfect support for the neck, cervical spine, and head while driving in your car. It helps to ease neck pains and body aches during and after long drives.
Comfortable – It is filled with memory foam that is soft and absorbent to ensure maximum comfortability when in use. It also provides a fit that won't cause irritation or discomfort.
Breathable – The cushion also has a breathable cover that allows air to freely circulate and prevents moisture from being trapped. This can effectively prevent the growth of mold and mildew.
High-quality – The car seat neck cushion is made from a high-quality and dense cotton material that feels soft, comfortable, yet durable. This can retain and keep its shape for a long time.
PACKAGE INCLUDES:

1 x Car Seat Neck Cushion
SPECIFICATIONS:

Material: Memory cotton
Size: 36 cm x 30 cm x 10 cm / 30 cm x 22 cm x 8 cm
Weight: 300 g / 400 g