Seurico™ first new cotton comfort bra
Seurico™ first new cotton comfort bra
Why Seurico™ Comfort Shaping Bra?
1.NO UNIBOOB DESIGN
We built a couple of key features into this product to reduce the Uniboob effect:
First, we have 2 separate cups set into a band on the inside of the product, which is not visible.
Second, we have different controls knitted into the bottom band to help anchor on your body and create natural and supportive shaping.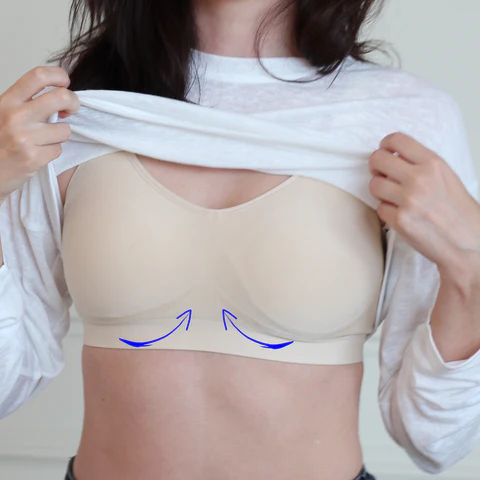 2.WIRE FREE COMFORT
Our wireless bras feel like a soft yet supportive cushion. They're so comfortable that you can sleep in them.
3.THE PADS ARE SEWN IN
Our comfort shaping bra is padded, but the pads are sewn in to stay in place.
This bra is so comfortable you'll forget you're even wearing it. It's made with light, breathable fabrics and offers smooth support, lift, and shaping without any annoying wires.
100% Natural Cotton Material
In addition to the unique, comfortable and innovative design, Seurico™ also pays great attention to the comfort of the fabric, using California SJV ACALA cotton, which is soft, comfortable, breathable and skin-friendly, bringing you a more comfortable wearing experience.
Seamless technology provides a comfortable, soft, and rejuvenating experience, while lightweight and breathable materials keep you cool and dry all day long.
Additionally, lightly lined foam cups offer modesty and comfort, while softback adjustable hooks provide the perfect fit and comfort. Plus, there's no hardware on the shoulder straps, so you can wear it underneath any type of clothing.
Get ready to fall in love with your new favorite bra!
Model display

Package Includes: 1 x Seurico™ first new cotton comfort bra