Smart Digital Camera

The versatile handheld DV camera with 180° rotatable lens for shooting crisp photos and recording amazing 1080P videos, can be used with a variety of accessories. Take it with you anywhere.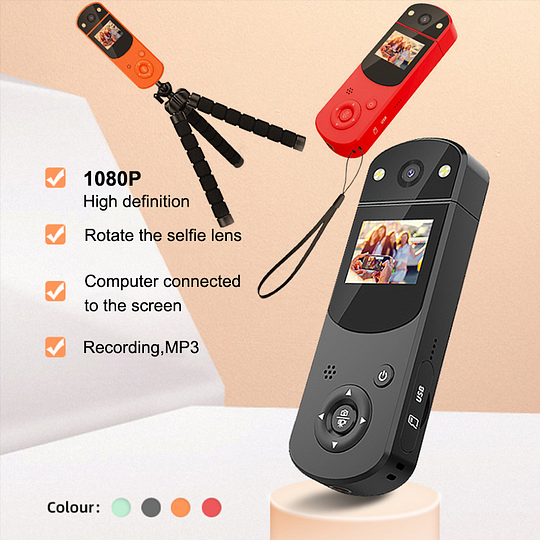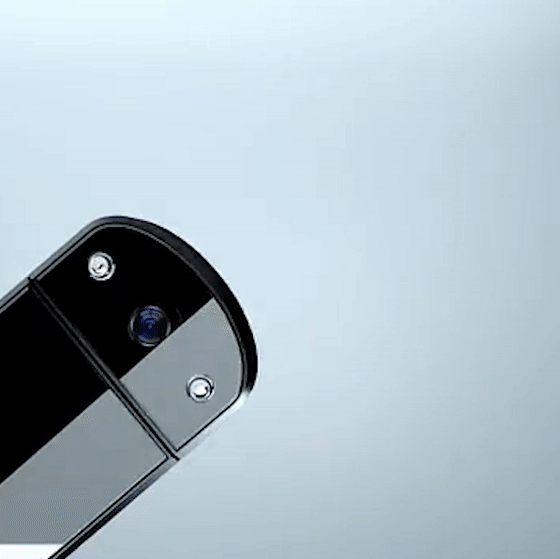 1080P HD camera
Feature 1080P high-definitionwide-angle camera lens, professional-grade camerachip, it can clearly restore the law enforcement scene. Visually stunning, unexpected quality audio and video.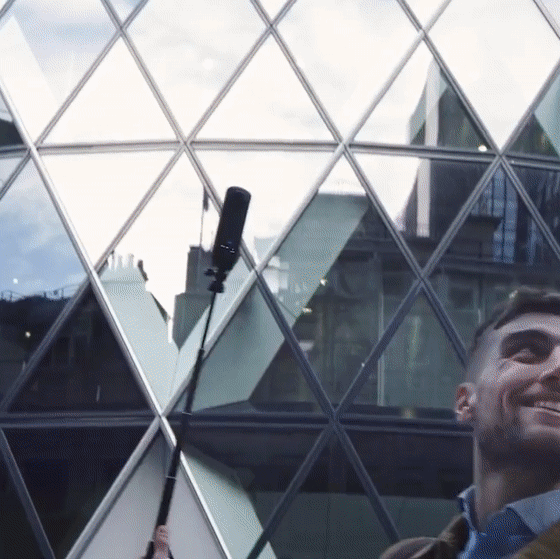 180° Rotatable Lens
Rotatable lens, turn it with you, always different from others. Freely, wide-angle, the great scenery all in your camera. The wide angle lens enables you to create photos with stronger depth and broader view.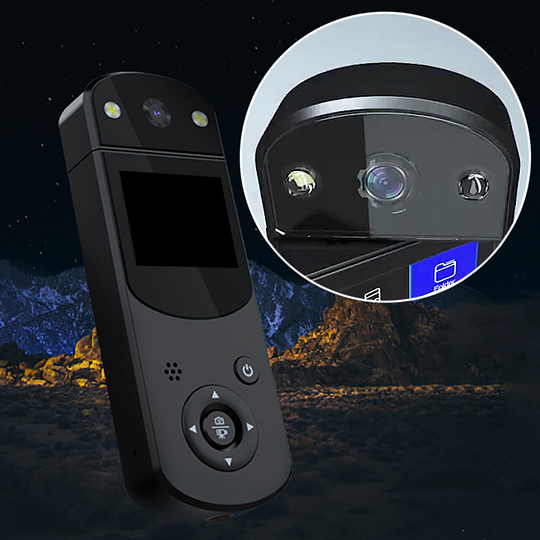 Small & Powerful
With beauty filter function, your beauty is always online. The fill light and infrared night shooting allow you shoot crisp photos and recording amazing 1080P videos at nignt.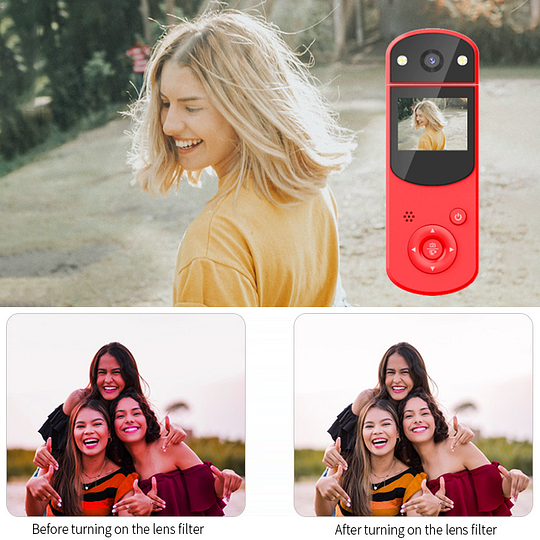 Flowstate Stabilization
This travel vlog camera enables enhanced, steady and smooth footages up to 1080P/30FPS resolution no matter how intense the movement is. Supporting lossless export.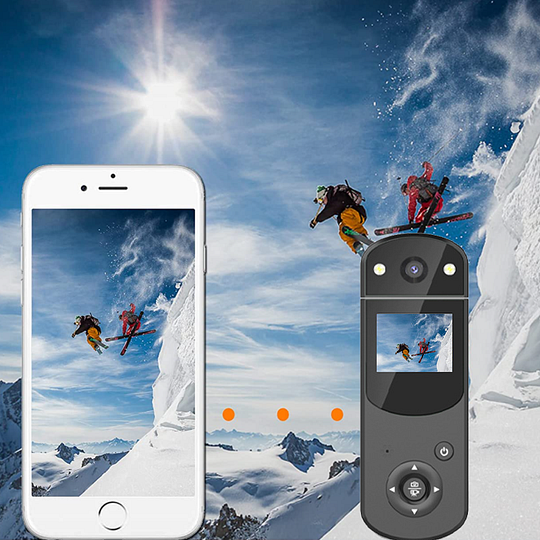 Exquisite Design
Golden ratio structure, soft smooth lines give you visual enjoyment. Ergonomics, it can be used with a variety of accessories. You can have a blast and shoot hands-free.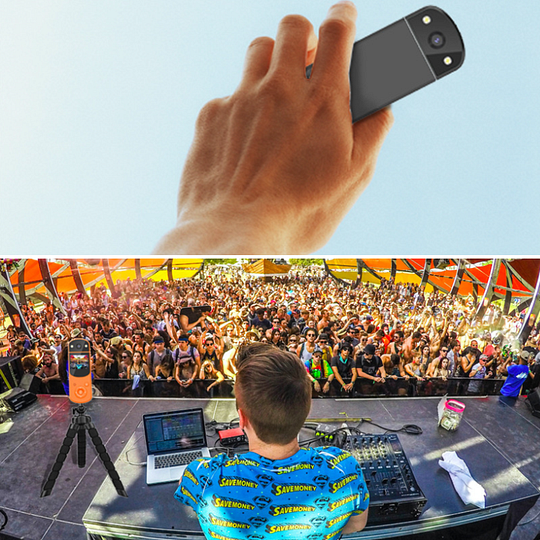 One-key to Record
Turn off the screen for video and audio recording. You can also take video and audio recording when the screen is turned off, which is suitablefor collecting evidence in emergencies.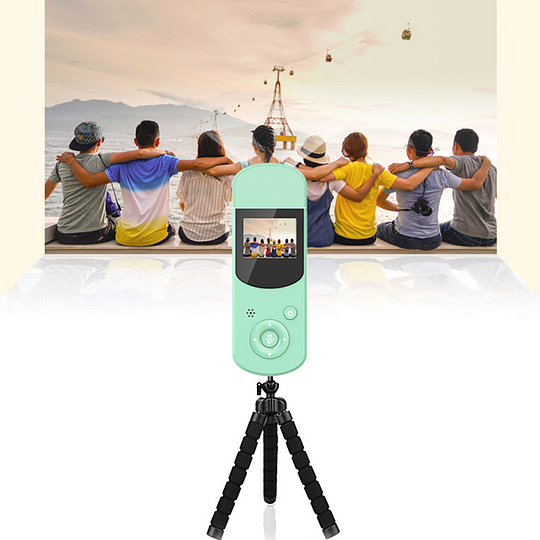 Multifuntion DV Camera
Shooting while charging, keeps on exciting. Not only handheld camera, video, more functions like MP3 playback, live broadcast are waiting for you to develop. Rotate the lens, take picturesat any time.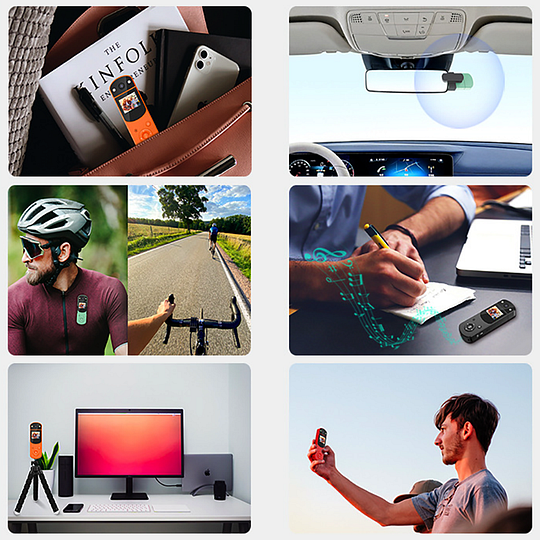 Specifications
Product: Smart Digital Camera
Material: ABS
Maximum resolution: 1280×1024
Sensor type: CMOS
Effective pixels: 16 million
Performance: Electronic anti-shake
Data interface: USB
LCD screen size: 1.5 inches
Screen type: HD screen
Storage medium: TF card
Lens type: Periscope
Applicable scenarios: Travel portable