Smarttrack Multifunction Wireless Tracker
Safety protector for dogs and personal belongings. 👍🐕‍🦺
Pets like dogs or cats like to run, especially when we leave the door open. They will find ways to go out. Have peace of mind that you will never lose your pet. Introducing the Smarttrack Multifunction Wireless Tracker.
Smarttrack Multifunction Wireless Tracker is a multifunction GPS tracker for your pets. Perfect for your personal belongings too. It offers you unlimited peace of mind knowing where your furry pets are all the time. It is lighting weight and portable. Perfect design to fits on your pet's collar. It is easy to use and control. Experience the high-precision GPS technology today.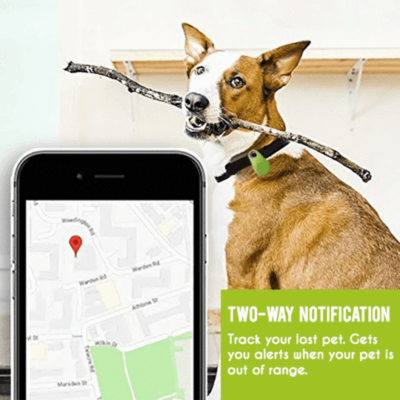 Features:
📍Real-Time Location Tracking
Our Smarttrack works via Bluetooth. Suitable for both IOS and Andriod users. It can give you real-time location tracking within 100 feet. No ideas where you've dropped your items? No worries, it will automatically locate the last place seen location on the app.
📍Two Way Notification – Smart Reminder
The two-way notification function lets you track your pets and notify you when they are out of range with a ring or flash. Press on the Smarttrack button and find back your pets or belongings even if it's on silent.
📍Not Only For Pets – Multifunction
Besides tracking pets, it also can use it to take care of your personal belongings like keys, phones, luggage, and bags. Smarttrack can be placed on children and the elderly too, and alarms to prevent loss in complex environments (such as shopping, traveling, etc.).
📍Bluetooh Remote For Photography
Our Smarttrack is not just a tracking device, but a camera remote too! Capturing your precious moments all the time.
📍Free Tracking App
No other fees or ongoing subscription. Free tracking app to connect the device with your phone. Safe money.
📍Long-Lasting & BLE Low Energy
Our tracker is made of high-quality material and the built-in CR2032 button battery (included in the package) is replaceable. Easy to buy in the market, its battery life is up to 6 months.
📍Water Resistant
100% Waterproof design. Don't worry about any damage when rains.
📍Two Types Design
A- Raindrops design- Small size, lightweight (9g) with Bluetooth 4.0 version.
B- Round shape design – New 2021 version with extra Lightweight (7g) and small size. Bluetooth 5.0 version.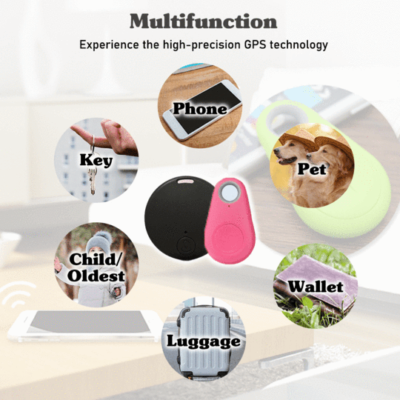 🚩Simple Steps To Use:
1. Download "cTracing" on Google Play Store or Apple App Store. You can get the download link by scanning the OQ code on the instruction too.
2. Long press the button on the Smarttrack, wait until you hear the "drop, drop" twice, and the LED light is on.
3. Search for your Smarttrack and connect to the app and you are ready to use. Slide left to delete the tracker, touch the ">" icon to rename the smart locator or disconnect.
4. Long press the button to shut down.
Specifications:
Size: A- 52*31*11MM, B- 38*38*7MM
Battery Type: Ultra-Low Power CR2032 lithium coin battery. Allows for up to 3-6 months standby time. (Free one in package & replaceable)
Applicable System: IOS 7.0 above, Android 4.4 above