KEY FEATURES: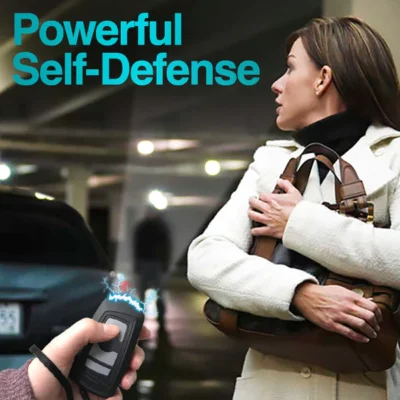 A MUST-HAVE POWERFUL SELF DEFENSEThis key fob is a 28,000,000 volt stun gun that can knock attackers to the ground so you can easily escape Stay one step ahead of the unexpected with a powerful self-defense tool designed to keep you safe. Take control and have peace of mind knowing you have the best protection.
SCARE AWAY ATTACKERS WITH A LOUD ALARM!Press the button to activate a 130 dB alarm and sound the alarm for assistance or to ward off potential assailants. Stay safe and secure with an alarm that will alert anyone in the vicinity that you need help.

RECHARGEABLE KEY FOB
A rechargeable battery that can be easily recharged. Micro USB charging port allows charging via PC, wall block, or car charger, you don't need to buy any expensive batteries. The battery remains charged for 30-45 days unless you use it.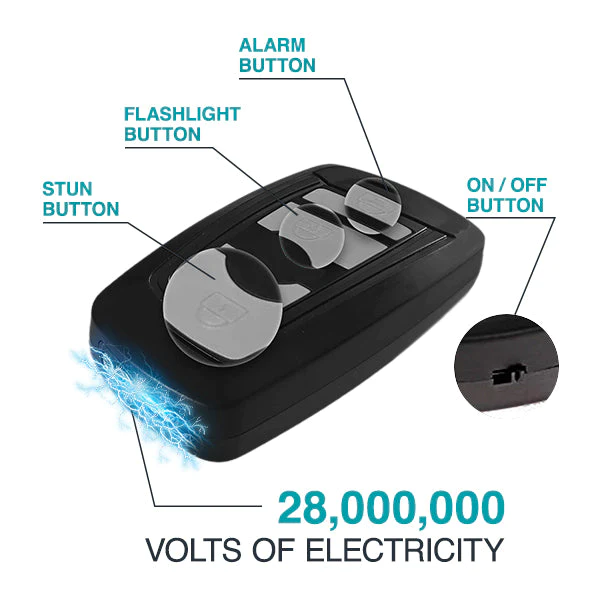 Combines a stun gun, alarm and LED light in one compact device.
Produces a 130 dB alarm to ward off potential assailants.
Delivers 28 million volts of electricity, disabling attackers swiftly.
keep you safe after the sun sets
Quick-access activation 
Easily attaches to keys or can be carried in a pocket or purse
 Specification: 
Open Voltage Output: 28,000,000+ Volts
Products Weight: 2.4oz.
Package Includes: 1 x SnapShock 3 IN 1 Mini Stun Key Fob