Spot Weld Remover Drill Bit
Remove spot weld from your body panels with ease!
Spot-welding is a universal way to attach sheet metal to cars. However, these welds have to be removed when the car needs to repair or replace panels. The Spot Weld Remover Drill Bit is designed to carve right through the joints on metals without needing to spend lots of time grinding afterward. This makes it a whole bunch easier to attach a new piece of sheet metal to the underlying panel.
FEATURES:
Easy to Use – It is great for removing spot-welded panels or metal sheets without distorting the metal or damaging the underlying panel, alleviates the need to pry and break welds.
Durable & Reliable – The double-sided blades are made of high-quality heat-resistant steel, snap easily, and long lifespan.
Perfect Dimensions – The 3/8″ spot welds remover fits most 1/4″ drills, arbor with flats to eliminate spinning in the chuck.
Wide Applications – It can be used on iron, cast iron, alloy steel, carbon steel, die steel, dies grinder, fixes the vehicle, drills holes, auto body renovations, and etc.
Tips – Pre-drilling a hole in the center of the spot weld or using a center punch to create a starting point provides extra guidance/stability during the beginning of the work.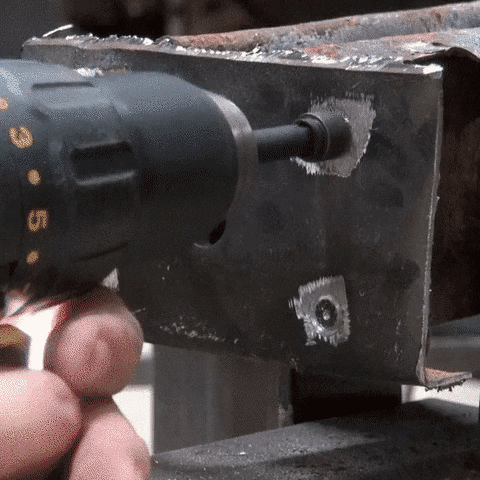 SPECIFICATIONS:
Color: Black & Silver
Material: Steel
Package Include:
1 Unit x Spot Weld Remover Drill Bit