The Best Gift Square Wave
Timeless elegance
Square Wave was originally created as an artistic sculpture long before it was considered to be a relaxing, mind focusing dynamic kinetic spinner.  When not in use, it adds an element of elegance to any style interior whether it be modern, classic or vintage.  Square Wave is the perfect accent for every room in your home or office.  Its beauty is timeless and it never seems out of place. You can hang it from the ceiling as kinetic sculpture or play with it whenever you feel like it. Square Wave is a truly rare and unique example of originality combined with stunning design.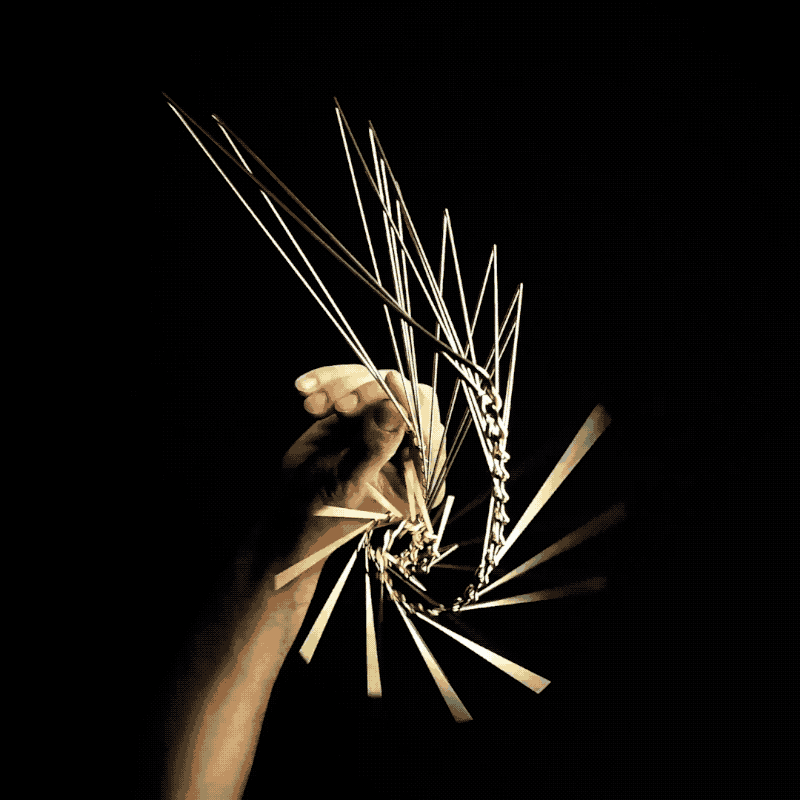 Square Wave is a beautifully designed work of art, intended to be admired and add natural, simple beauty and elegance to your home or garden. It's inherently intuitive to use! Square Wave is also perfect when it comes to helping us relax, meditate and reflect on life, it is the ultimate stress reliever precisely because of its mesmerizing waves and soft turning motions, like a bird in flight, or a tree blowing in the wind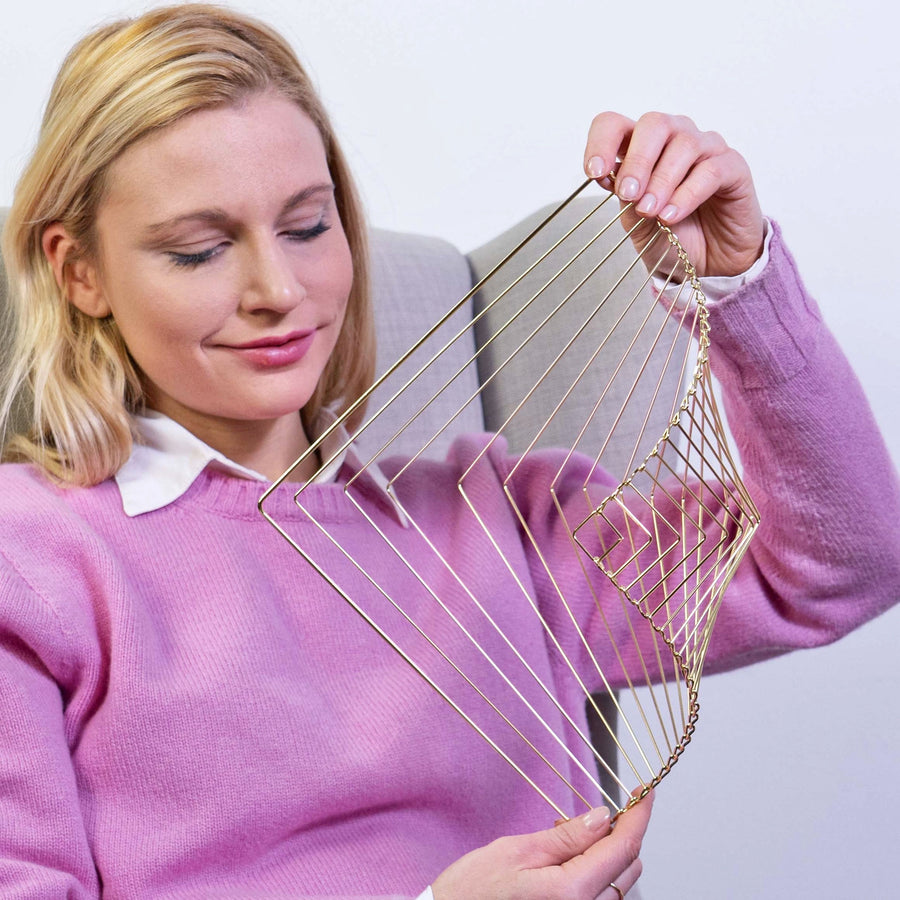 Perfect indoor and outdoor
Square Wave is made of steel and is treated for both indoor and outdoor environments. Yes, You can hang it in your garden, display it on the optional Magnetic Stand as a garden sculpture or on your patio, Square Wave is made to last. Dimensions are: 9,8 x 9,8 in (25 x 25 cm). You can admire it In a statuesque standing position, or hang it from the ceiling as a wonderful art piece, or play with it, as it also becomes a relaxing kinetic toy. Either way, Square Wave is a rare example of originality and the perfect gift for people that already have everything. It is also a wind spinner! Once you hang it, just add a small weight at the bottom and with the right wind, you can watch it move and turn.
What is Square Wave?
Square wave is a unique piece of kinetic design inspired by the Fibonacci sequence, the basic structure that is the makeup of every living thing. Just spin it to get surprised by a series of mind-bending optical illusions, and unexpected hypnotizing revolutions. Square Wave makes the perfect original gift. Each art piece is handmade by expert artisans, including packaging. That makes each one of them unique. It also has balancing and relaxing benefits: "…this could help with symptoms of ADHD, spectrum disorders and so on. The frontal lobes of the brain are often under active in many of these conditions. The fluidity and rhythmic nature of the pieces increases the activity of the brain producing more dopamine and serotonin" – Certified Psychiatrist, Texas
THE BEST GIFT