V-Shape Facial Lifting Slimming Vibration Massager
Facial Lifting Device LED Photon Therapy Facial Slimming Vibration Massager Double Chin V-shaped Cheek Lift Face
High-quality: This electric v-face shaping massager has a high frequency vibration of 3500 times/min per minute, which effectively lifts and tightens the skin, eliminates puffiness, and helps thin the face.
Red light therapy: This intelligent face-lifting instrument improves skin cell activity, promotes metabolism and collagen secretion, accelerates blood circulation, enhances skin elasticity, repairs the skin and resists oxidation.
Orange light therapy: prevent dry skin, increase skin elasticity and delay skin aging.
Green light therapy: rough skin, wrinkles, blackheads and acne caused by fatigue and mental stress.
Blue light therapy: When The electric facial massager uses blue light, it can inhibit common skin inflammation, calm the skin, balance oil and whiten the skin, remove wrinkles and shrink pores, soothe the skin and keep the skin in good condition.
Purple light therapy: The electric face machine can eliminate skin toxins, slow down melanin, expand capillaries and activate enzymes to prevent common sub-healthy skin conditions。
12 kinds of vibration massage speed, constant temperature hot compress.
1-3 speed plasticity mode: suitable for people with relatively sensitive cuticle.
4-5 speed firming mode: suitable for people with moderate force masseter muscle fat and double chin.
6-12-speed lift mode: use people for more than half a year to consolidate.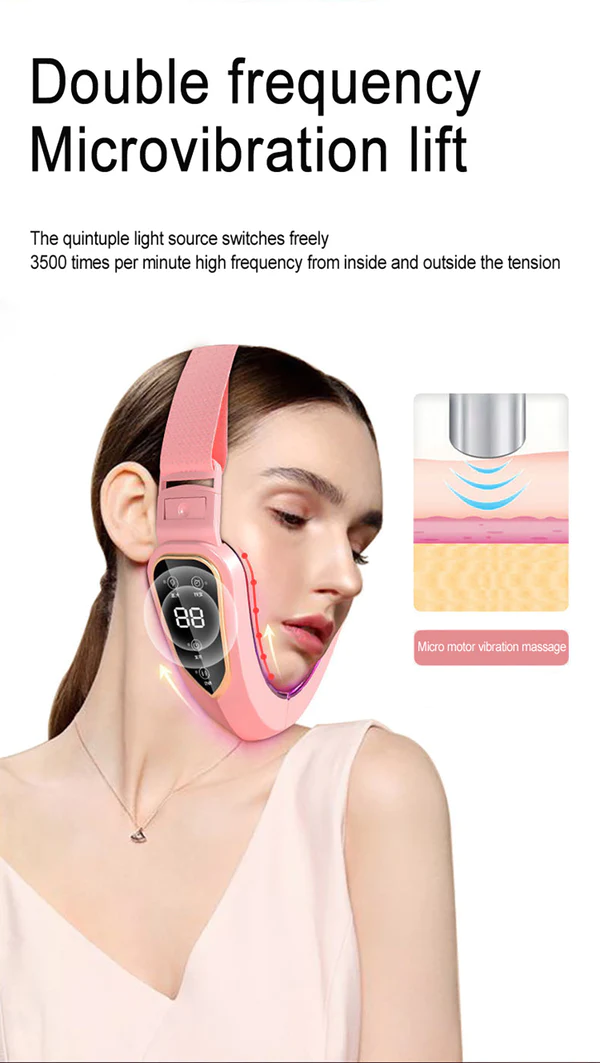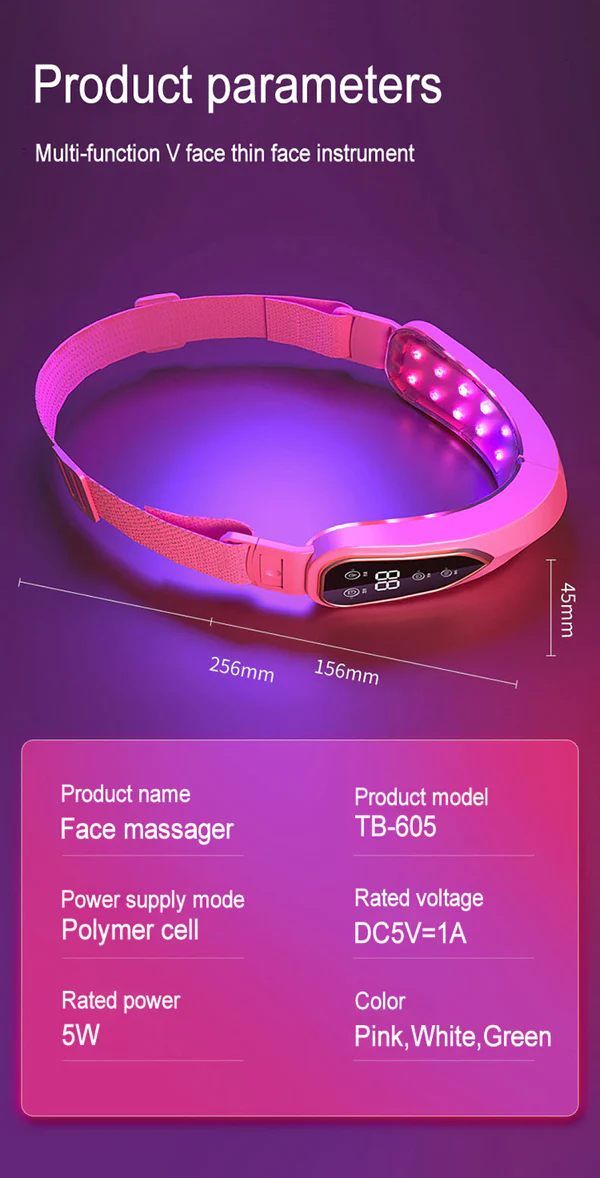 Package List: 1 x V-Shape Facial Lifting Slimming Vibration Massager
1 x Main Machine
1 x Strap
1 x Manual
1 x USB Cable