Veganic Hair Oil
Growth Inspired By Nature
Packed with 10+ natural oils, our PLANT POWERED, RESEARCH BACKED & CRUELTY FREE growth blend is designed to support thicker, denser, fuller looking hair.
Hair Enriching, Natural Ingredients
Our plant powered blend is packed with carefully sourced, hair enriching natural oils that work in tandem to target hair growth holistically.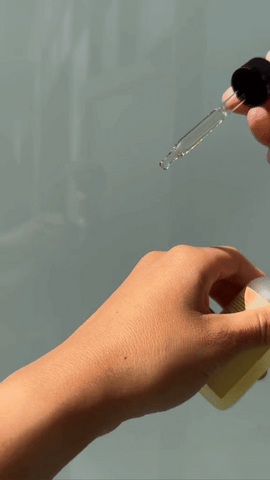 ✨Thicker hair in 90 days.
✨100% vegan and cruelty-free.
✨ Suitable for all hair types and styles.
✨ Satisfaction guaranteed.
Say goodbye to finding strands of hair in the shower drain and welcome a revitalized mane and a feeling of confidence.

Veganic Hair Oil vs Other Brands
Real Results, Real Customers
Don't just take our word. See why THOUSANDS of our customers are starting their hair care & regrowth journey with us.
How to Use
Fill the dropper with the oil.
Apply the oil directly to the scalp, paying extra attention to problem areas.
Spread the oil evenly across the scalp.
Massage the scalp using your fingertips or a massager.
Leave the oil on overnight or for a minimum of two hours.
Repeat this process three times a week.