Waterproof Anti-Slip Dog Shoes(4 pcs a set)
Waterproof Anti-Slip Dog Shoes (4 pcs a set)
Dogcollarss 1 Year Anniversary Sale  🐶 Get a Free Set Of Paw Protect Dog Shoes While Supplies Last
📦 We ship directly from the warehouse within 24 hours after ordering.
How would you feel if your best friend lets you walk barefooted on the hot tarmac or ice-cold snow? 
Is your dog an active outdoor dog? Do you take them running, hiking, biking, or hunting with you and your family? Would you want to take part in these activities on your bare feet? Of course not! And neither does your dog.
The next time you're heading out to take part in an outdoor activity with your dog, stop and feel the pads of their feet. Are they hard like horse hooves or soft like the pads of your feet? That's right – they're soft. They're prone to injury and they should be protected.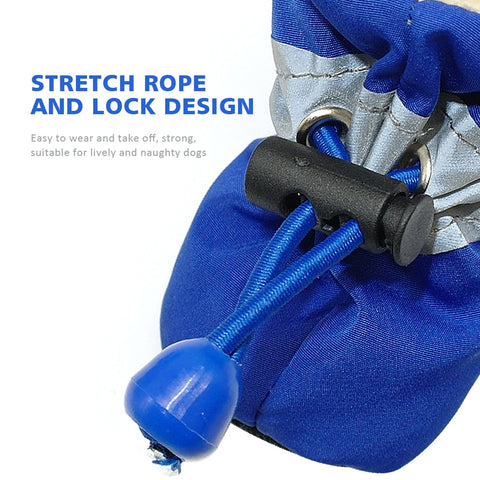 Numerous things can happen to dogs who take part in outdoor activities without shoes, including:
Their pads can get cut
They can slip on wet rocks
Their pads can wear out and become painful
Their paws can get sore sprinting on hard pavement
Their pads will burn on the hot surface of tarmac (summer)
Their paws will freeze and be covered with salt which is definitely not for regular consumption (in winter)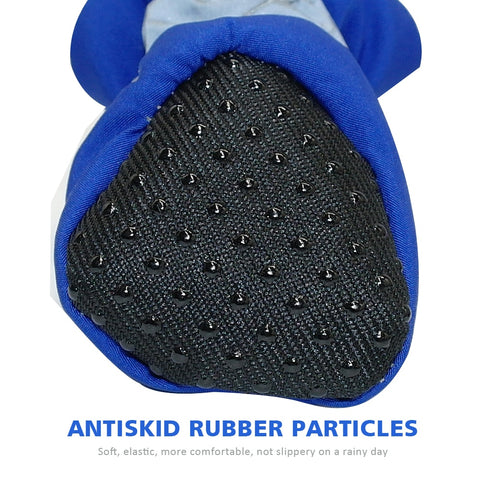 What makes it special?
COMFORT – The super-soft feeling helps joint and muscle pain relief while the anti-slip effect can provide traction to protect the dog's claws from the road.
HIGH QUALITY –  These high-quality dog shoes can be quickly applied to your best friend's feet and closed with an adjustable, elastic strap for secure and tight closure. They are relatively flexible, spacious, and therefore more comfortable.
EASY TO CLEAN – Our shoes are featured with water and dirt-resistant bottoms, which makes them easy to clean. Safe for Washing Machine or dryer use (Machine wash – use gentle cycle. Tumble dry – apply low heat)