Wire Connector
Safety and Reliability
Our wire splicing connector is made from insulated material, which is flame-retardant, corrosion resistance, aging resistance, high pressure resistance, long service life. It can prevent electrical leakage, safe and reliable.
Compatibility
Our electrical connector for joining braided and solid wire and wires of differing sizes. Suitable for wire size 0.08~4mm²/AWG28-12.
Product Features
The lever wire connector instead of traditional electrical tape and electrical butt connectors twist-type, technological innovation reduces wiring time by 70%. Make connections cleaner and space-efficient with low maintenance.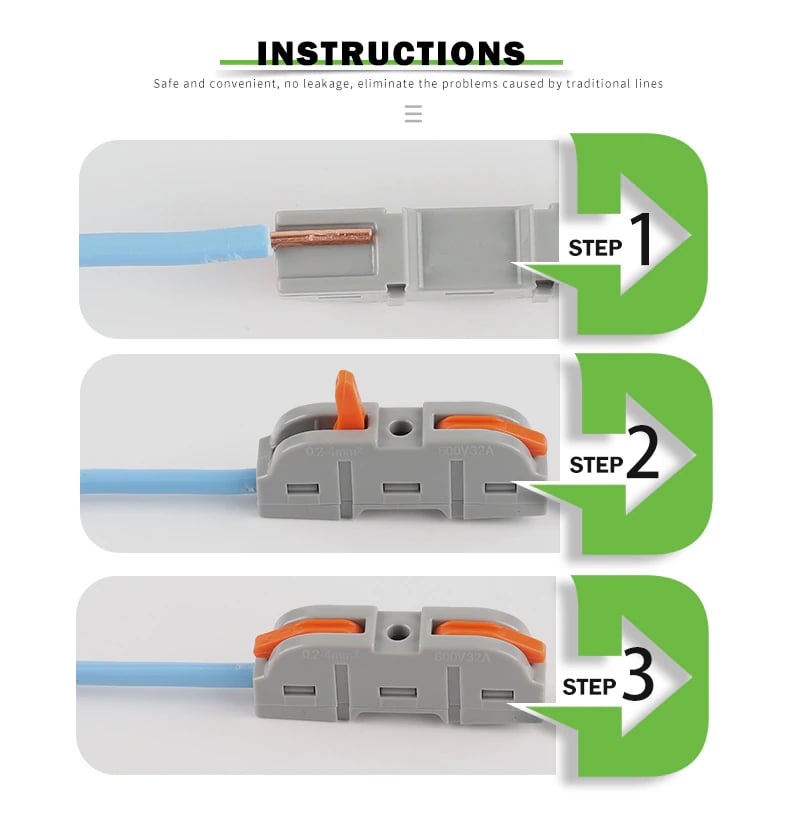 Practical and Reusable
Our lever wire kit can be used for motor, electrical control, power supply, home appliance, lighting, machinery and other wire connection parts. Every junction independent shrapnel, different wire managed separately, improving safety performance and product quality.

✔️Specification:
(1)Material: Inflaming retarding PC
(2)Suitable Size: 0.08~4mm²/AWG28-12
(3)Weight: 5-7g
📦Package Include:
Wire Connector * 20 PCS