LED Snowing Christmas Tree
LED Snowing Christmas Tree
This interior design combines the most popular ingredients of the holiday season, including trees, snow, and a gorgeous installation that can happily blow out artificial snow.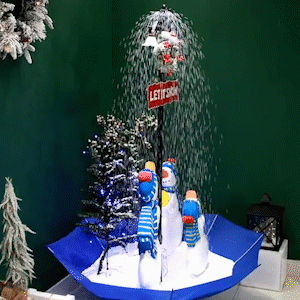 ✨ Beautiful scene:

The special thing is that all products will produce artificial snowflakes, trickling in the bright winter scene. Whether it's a whimsical Christmas tree or a cheering snowman family, the magic of the holiday comes to life in these self-contained snow blowing decorations.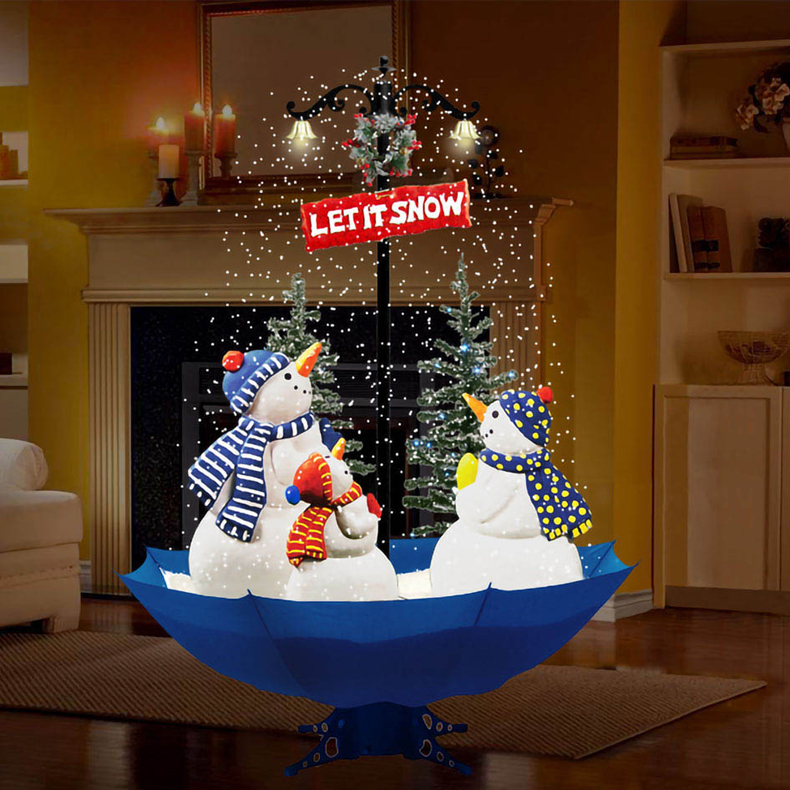 ✨ Function:

Piles of foam beads are blown out from the lamp post and collected at the bottom of the lamp holder
The self-contained snow function uses the dial on the base to adjust the speed.
Lighting features include two pre-lit trees and lighting on lamp posts.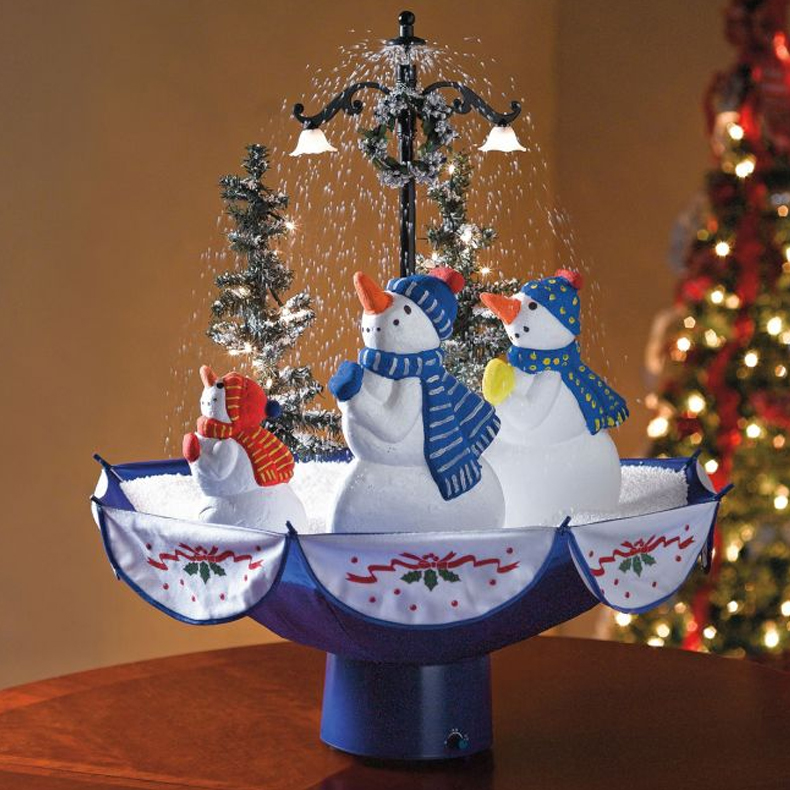 ✨ Reuse:

This kind of artificial snow can be used repeatedly for "endless" snowing in your comfortable living room.
This is achieved through a clever and simple mechanism that collects snow in its fabric base and circulates again to achieve the snowing effect.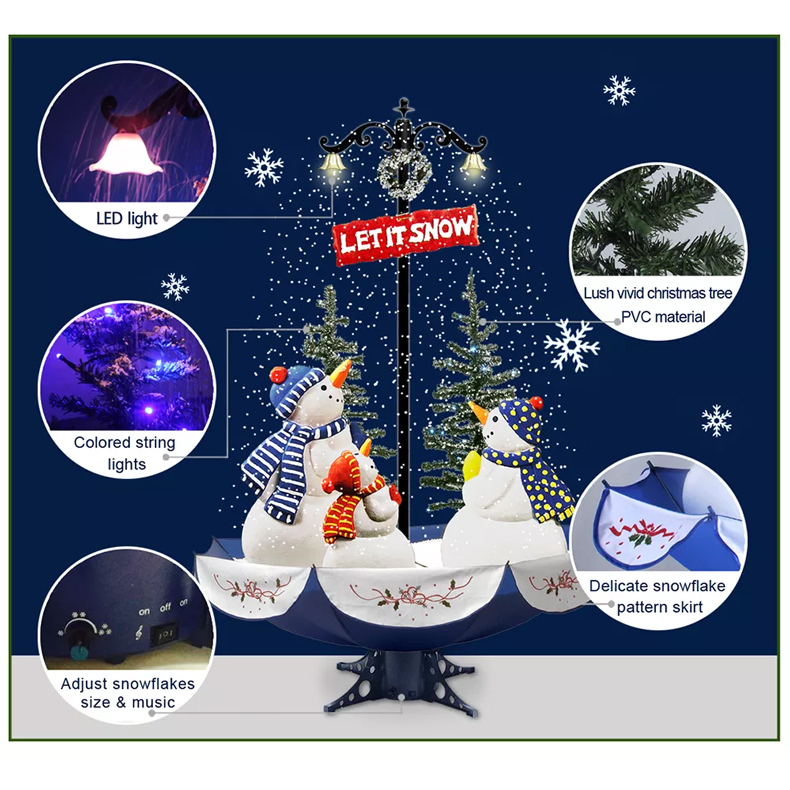 ✨ Music:

The built-in speaker is also hidden in each item and can play 25 popular holiday tunes, such as "Jingle Bells", "On the Roof", "We Wish You Merry Christmas" and so on.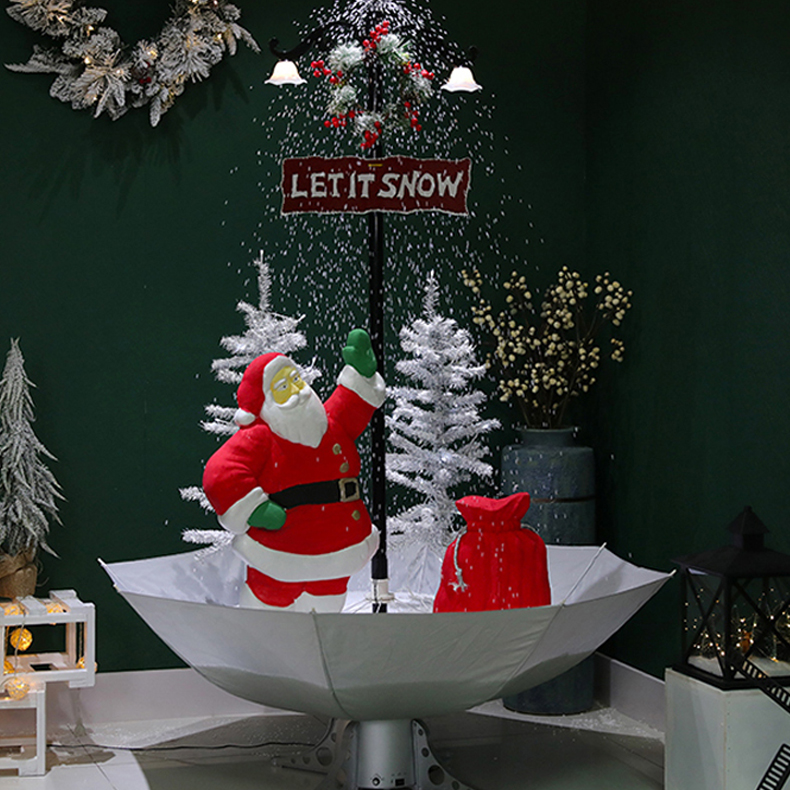 ✨ Specification:

Size:
S:32(diameter)X40(H)CM
M:65(diameter)X120(H)CM
L:93(diameter)X170(H)CM
Weight: about 7-10 kg
Material: MDF + plastic