Red Devils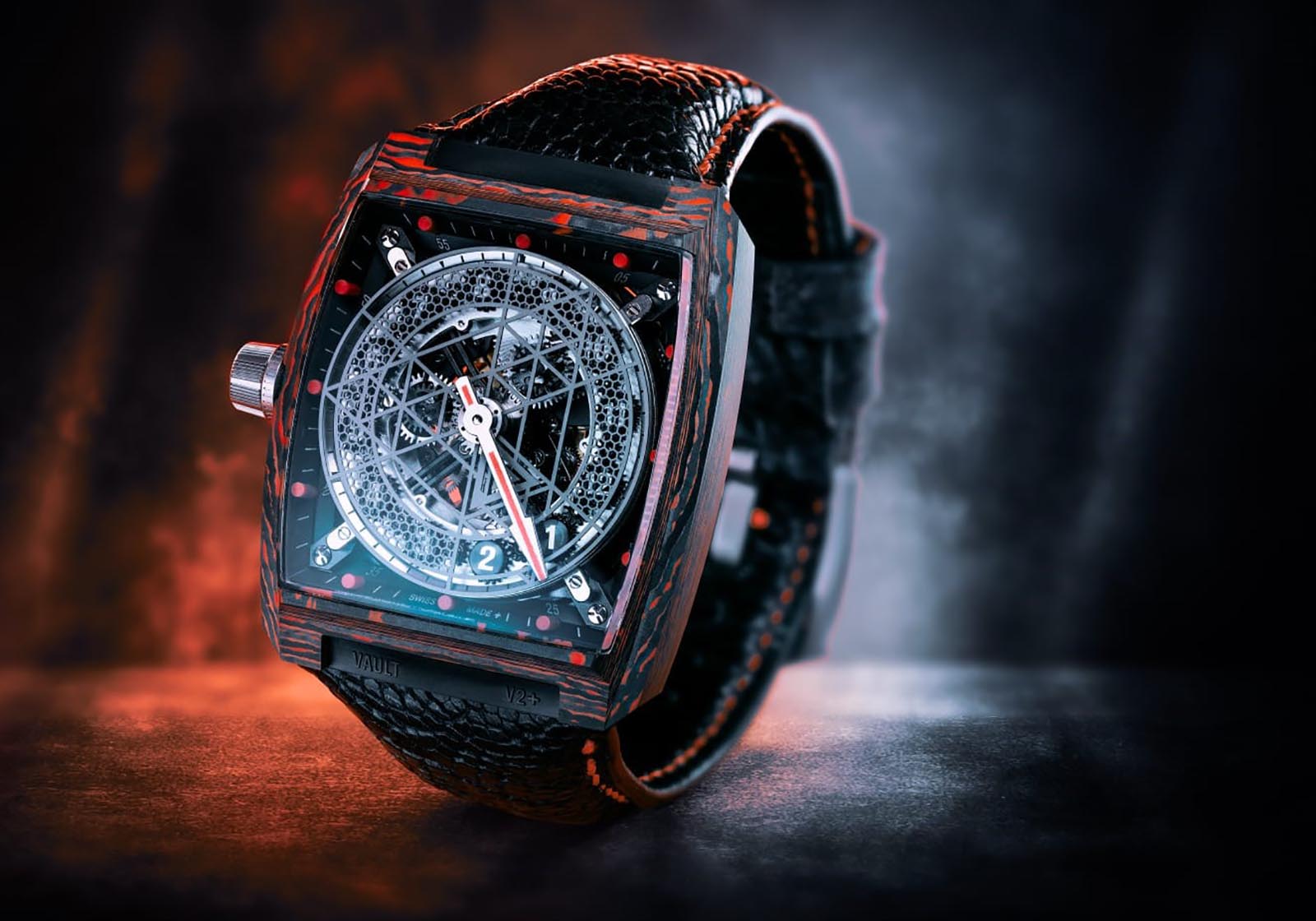 An avant-garde destro.
Inspired by the time lock mechanism of the bank vault-with a time display based on a planetary gear system, where each hour mark is actually a rotating planetary gear dial.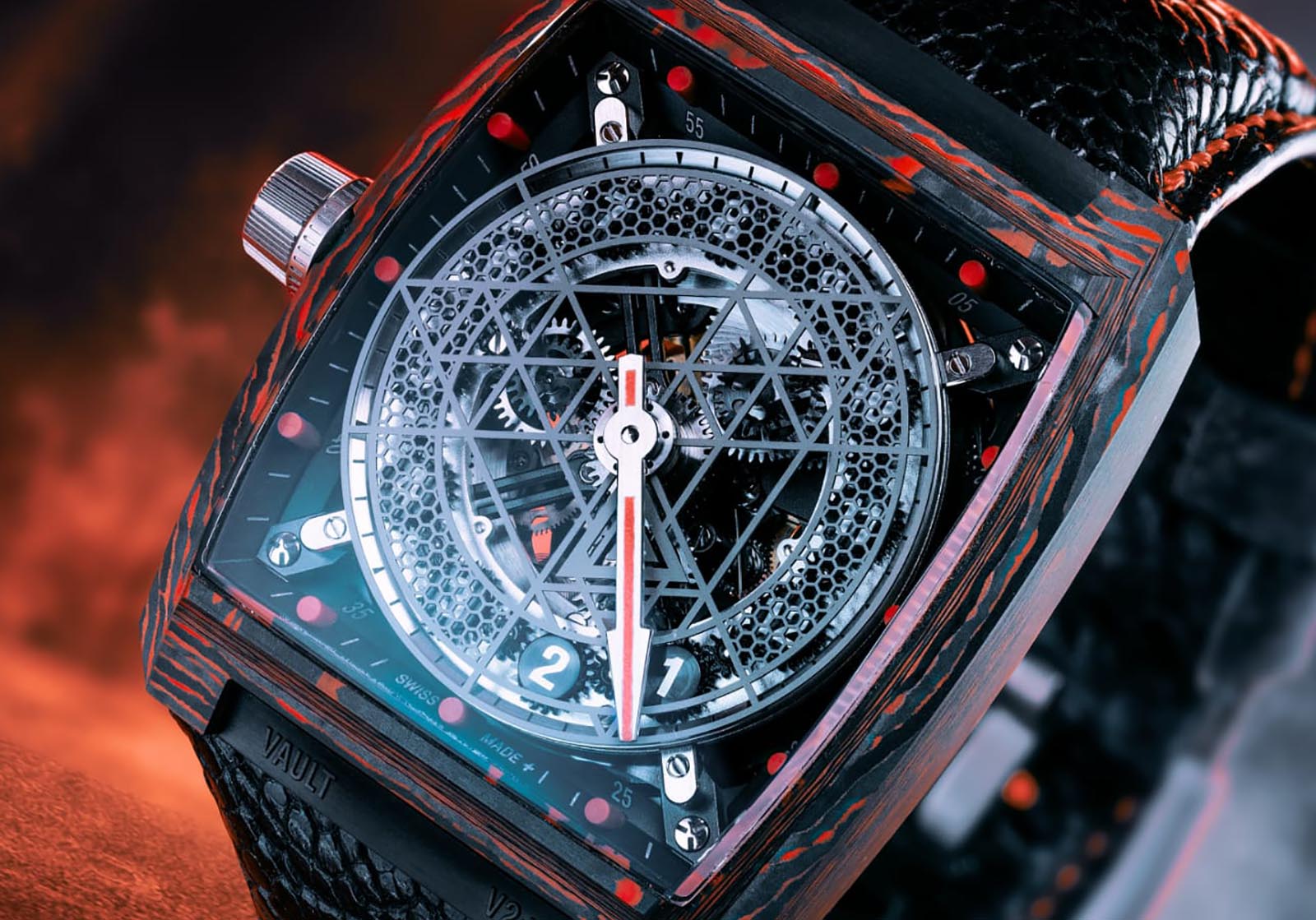 The case is made of carbon-ceramic composite material, giving it the characteristics of its two constituent materials-the lightness and strength of carbon and the hardness of ceramics.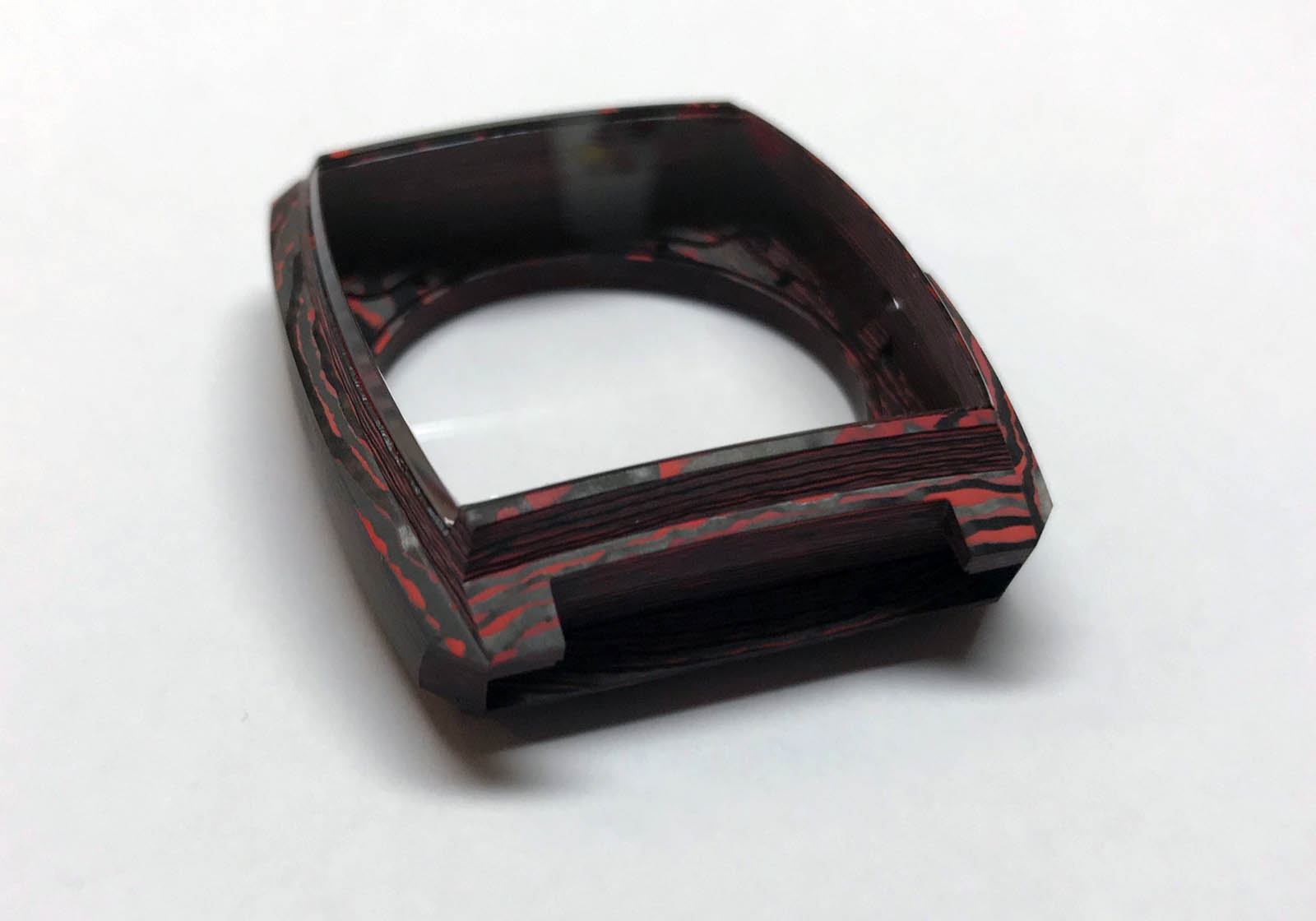 It has dimensions of 39 mm x 46.7 mm, height of 15 mm, and a planetary display module on the top.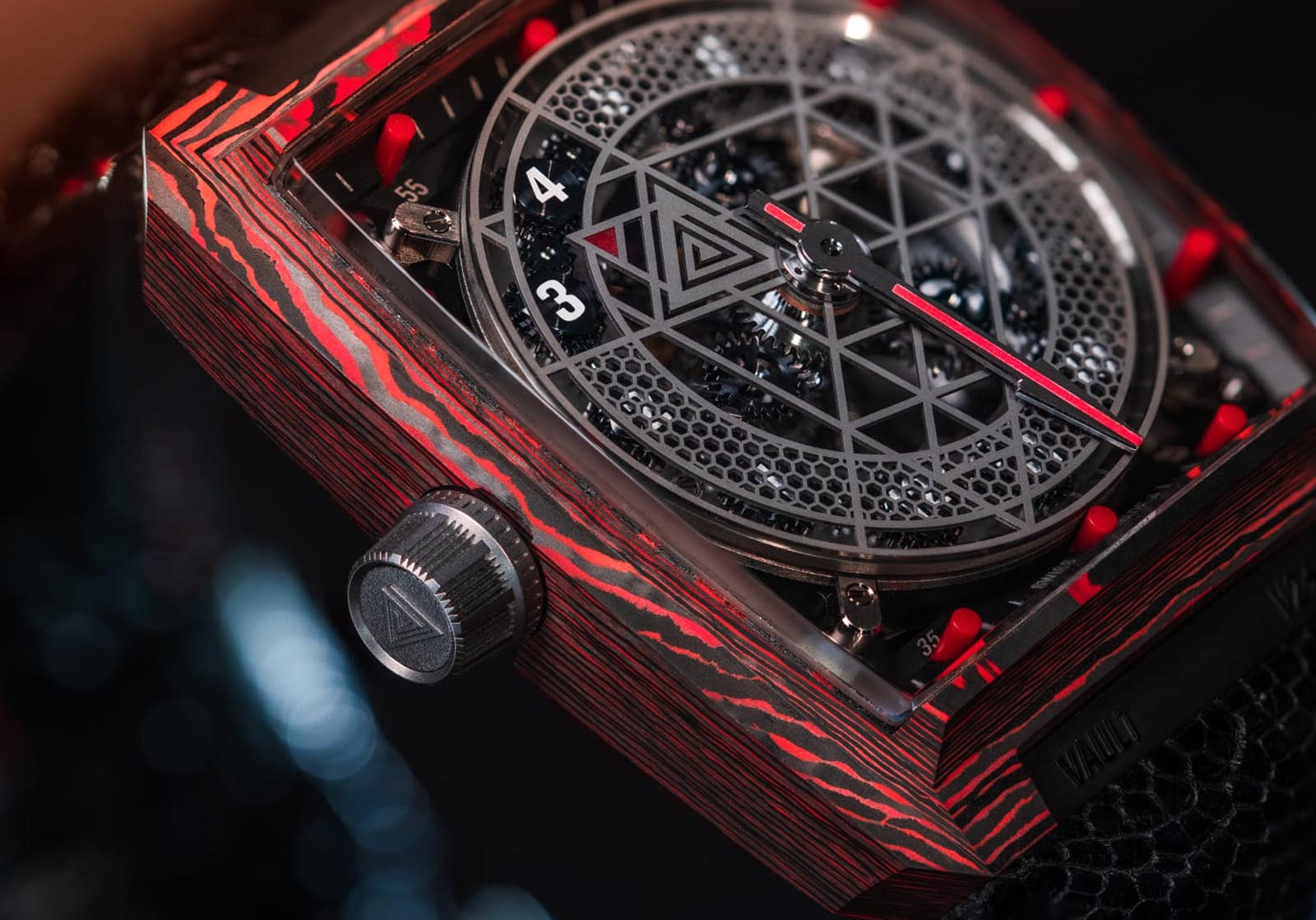 Unconventional time display
The eye-catching appearance of the case is combined with an equally unique and complex dial composed of a planetary gear system.
The dial rotates at 11/12 of the speed of movement, so the minute and hour titanium discs advance relative to the dial below. When the minute hand makes a full circle, the dial will rotate 330° or move 11 digits, so the time will advance by one hour. This is achieved through reduction gears.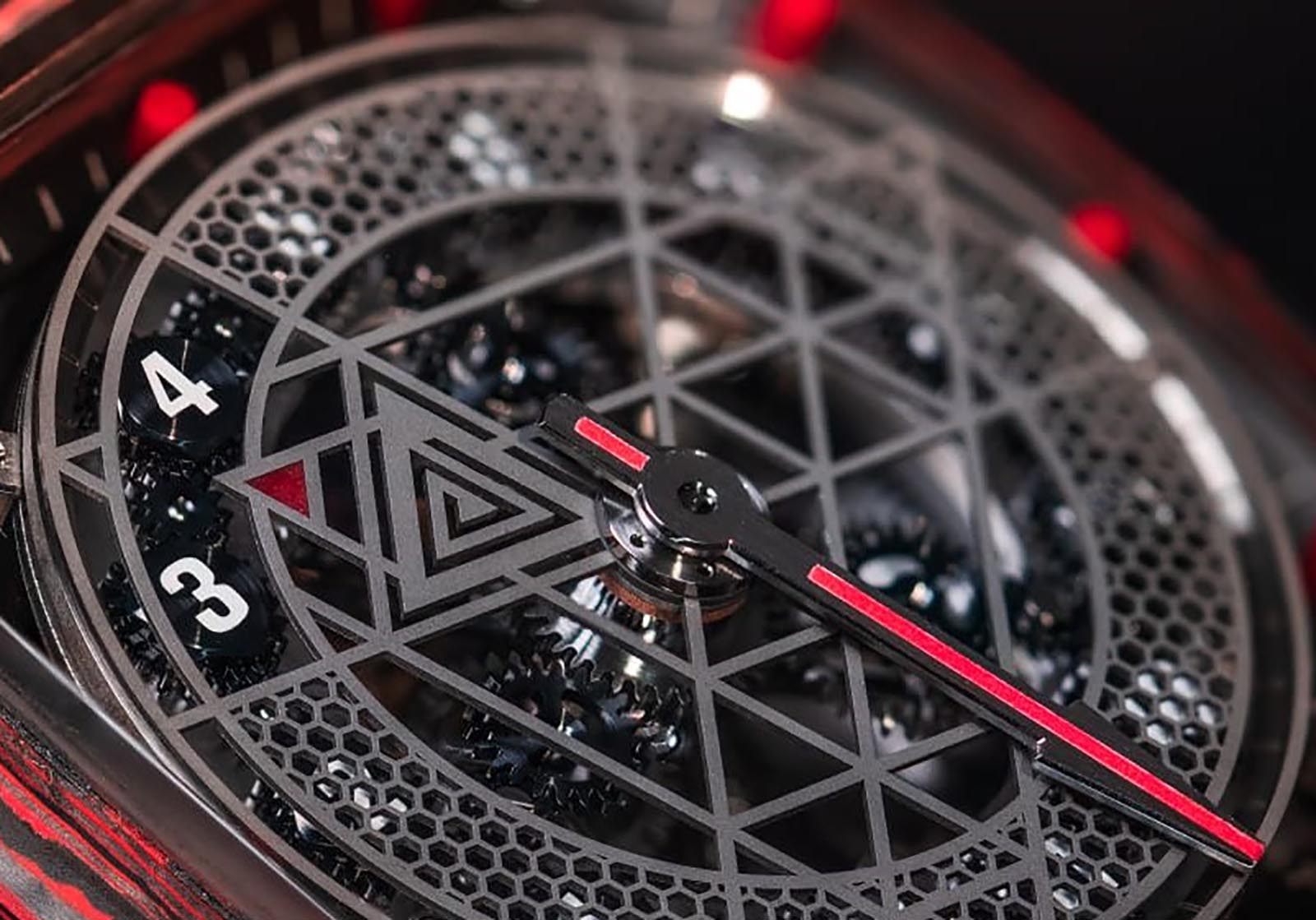 The minutes are indicated by the traditional minute hand, while the hour digits are indicated by 12 gears arranged in a ring covered by a C-shaped disc that hides other numbers to indicate the current hour.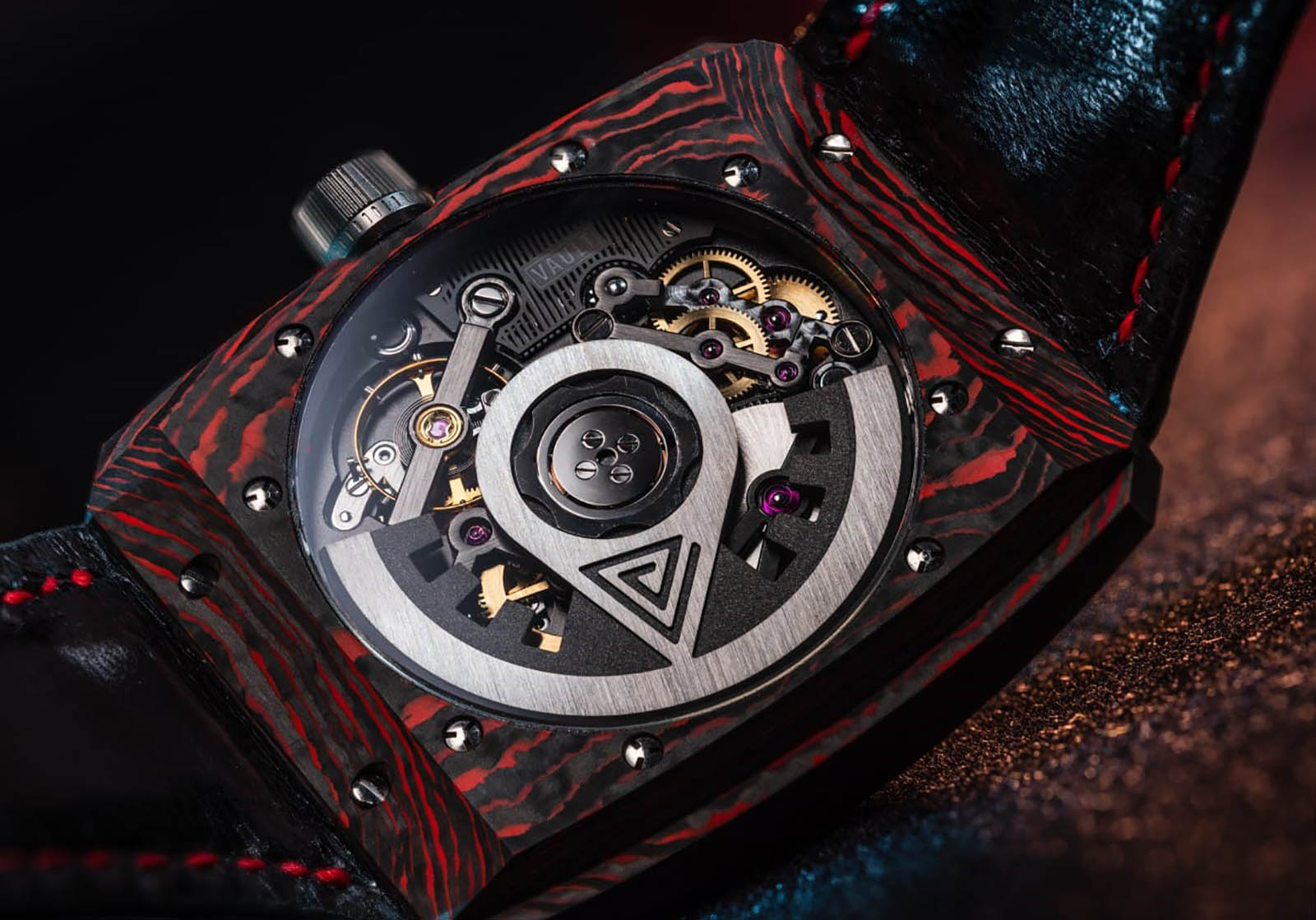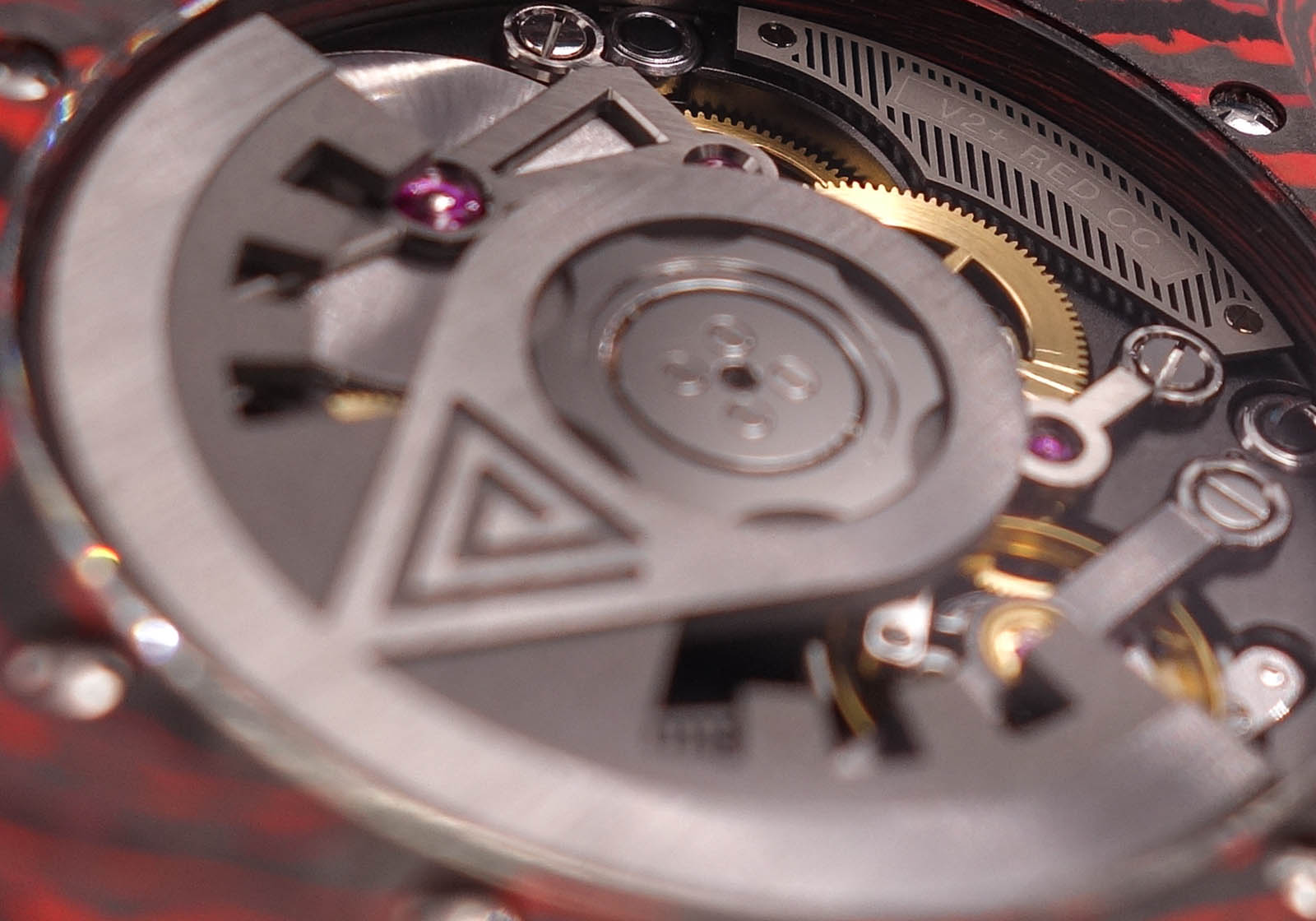 Most of the visible finishing is simple but done by hand. The splint and the oscillating weight are decorated with straight patterns, while the gears are decorated with circular patterns, and the small splints that hold the self-winding sprocket in place are decorated with pearl patterns.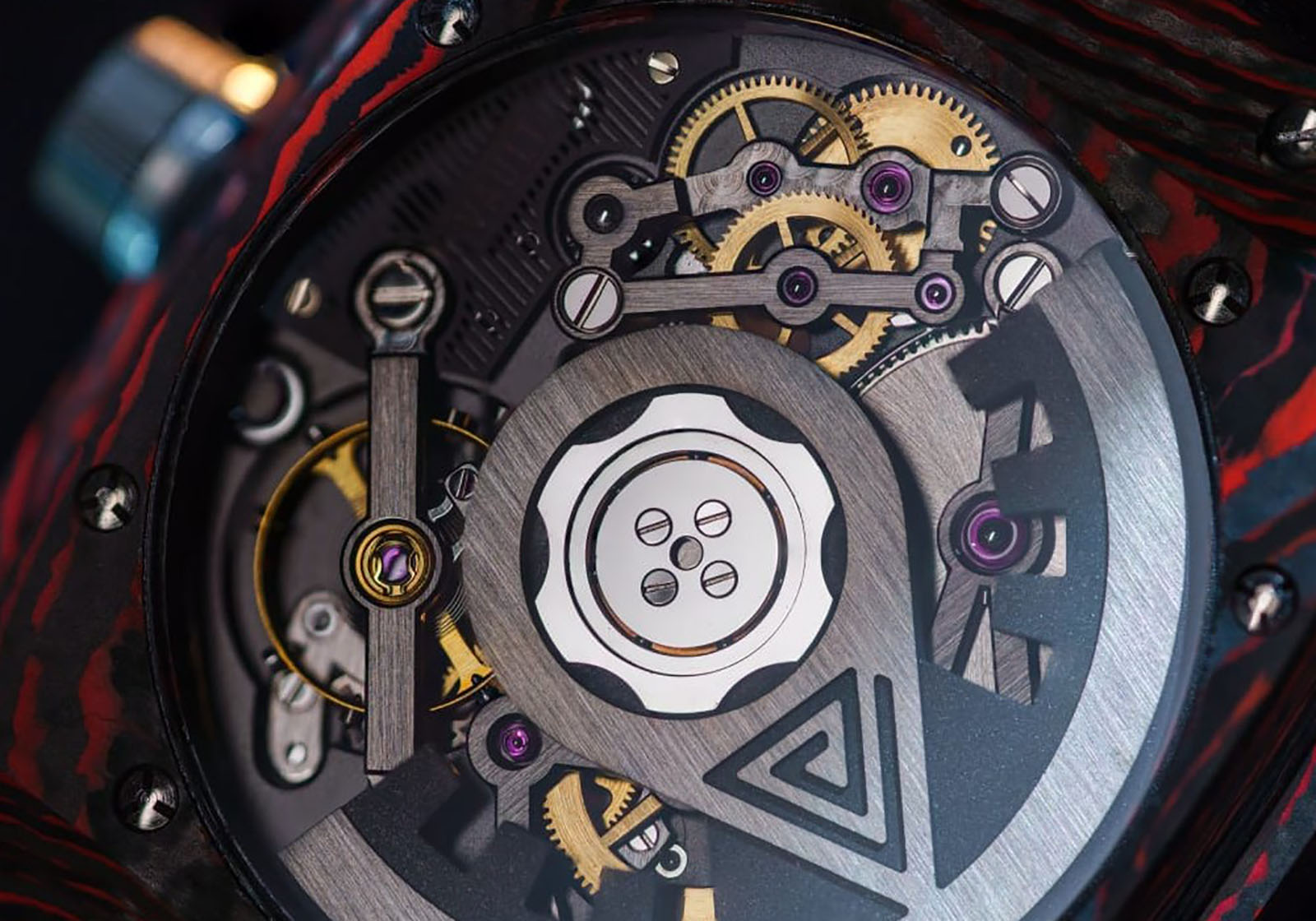 The movement frequency is 3Hz, and it is equipped with a free-spring balance. Since the hour dial is made of lightweight titanium instead of sapphire, the power reserve has been increased from 5 hours to 55 hours from the standard movement.
Specification
Case diameter: 39 mm x 46.7 mm
Height: 15 mm
Material: Carbon ceramic composite material
Water resistance: 30 meters
Functions: hours and minutes
Frequency: 21,600bph (3Hz) on the chain
: automatic
Power reserve: 55 hours